For all their willingness to embrace new technology, some orthodontists still balk at the idea of injectable pharmacologics, such as neuromodulators and soft tissue fillers. Scott Frey, DDS, MSD, was initially one of the skeptics, until his wife Sarah encouraged him to take the plunge.
The possibilities began to take shape during orthodontic residency at the University of Colorado (Denver). In addition to his standard orthodontic training, Frey maintained a private practice on weekends devoted exclusively to cosmetic and therapeutic injectables.
[sidebar float="right" width="235″]?Practice Profile
Practice name: FreySmiles Orthodontics
Locations: Allentown, Pa; Easton/Bethlehem, Pa; Schnecksville, Pa; Lehighton, Pa
Number of locations: 4
Chairs per location: 6 to 8
Years in practice: 2; however, practice has been around for 40 years
Education: University of the Pacific (Dental School); University of Colorado, Denver (Orthodontic Residency)
Average patients per day: 70 to 100
Days worked per week: 4
Staff size: 15
Top products used: 1) Carriere® SLX™ Bracket System from Henry Schein® Orthodontics; 2) Invisalign® from Align Technology Inc; 3) Motion™ for Class II and Class III correction (Henry Schein Orthodontics); 4) appliances from Specialty Appliances Orthodontic Lab; 5) AcceleDent® from OrthoAccel Technologies Inc; 6) OrthoPulse™ from Biolux Research; and 7) iTero™ Intraoral Scanner from Align Technology Inc.
Website: freysmiles.com[/sidebar]
While treating migraines and enhancing dentofacial aesthetics, he earned a fellowship from the American Academy of Facial Esthetics, became a reviewer for the Journal of Aesthetic Plastic Surgery, and authored papers on facial aesthetics. He also quickly recognized the tremendous value that neuromodulators and soft tissue fillers held for the practice of orthodontics.
Now practicing with his father, Gregg Frey, DDS, at Pennsylvania-based FreySmiles Orthodontics, Scott Frey continues to push for innovation in the profession, and has pioneered the development of the Soft Tissue Orthodontics™ curriculum with Henry Schein® Orthodontics.
"Everyone has been aware of neuromodulators, like Botox, and their usefulness in treating excessive gingival display for some time," says Frey. "However, their full potential in addressing myogenic obstacles in orthodontic treatment, and enhancing orthodontic outcomes, has largely been unexplored."
For Frey, paving the way with new uses for injectables in orthodontics has yielded great rewards. The vexing case of a 34-year-old African American male with a collapsed vertical dimension, for example, illustrates the power of neuromodulators to enhance orthodontic treatment.
As Frey explains, "He had previous orthodontic treatment as an adolescent; however, his brachyfacial growth pattern was never adequately dealt with during initial treatment and retention. The patient presented at our office with a significant underbite, highly mobile lower anterior teeth, and a severely collapsed lower anterior facial height. He traveled a great deal for work, and was just finding time for his smile, but he was very self-conscious about showing his teeth and felt that his underbite made him look unintelligent. Taking time off from work for jaw surgery was not an option. He was starting to lose hope since he had only been recommended surgical treatment plans and was told he may even lose his lower incisors. By using neuromodulators to unlock his masseteric sling, in combination with Invisalign, I was able to provide substantial vertical development to correct his underbite and deliver a great looking smile."
After the man's smile and face changed for the better, and he became more confident, Frey reports that his patient eventually went into business for himself and has done well. "He was blown away that something like this was even possible with orthodontics," Frey says. "These patients have no problem spreading the word, and these products market themselves."
In addition to unlocking deep bite malocclusions, conditions treated with neuromodulators include chronic migraines and various types of orofacial pain, and any hyperactive or hypertrophic musculature within the head and neck. Frey points out that not only do many people confuse Botox with various soft tissue fillers, but they also make the mistake of trying to paint cosmetic and therapeutic Botox treatments as distinct, when in fact the two are one and the same.
The smoothing out of wrinkles is a welcome "side effect" of therapeutic treatments, and an integral part of proper pain management, since the muscles requiring treatment are the same ones responsible for fine lines and brow deformities. "When we treat therapeutic conditions within the scope of orthodontic practice, we also need to be responsible for the aesthetic outcome," explains Frey. "It would be easy to ignore the aesthetics and just deposit a bunch of Botox into these muscles for the therapeutic effect alone. However, it is much more challenging to provide a great therapeutic and aesthetic outcome so patients feel good, refreshed, and happy with how they look."
Much like detailing shade and shape when restoring a tooth with a veneer or crown, paying attention to the real effects of wrinkle reduction is essential to the use of neuromodulators. "Dentistry has been throwing acrylic at orofacial pain conditions for years with mixed results," says Frey. "But now we have the ability to address muscular contributions to pain more directly.
"These tools give us a big leg up, and allow our interventions to be a lot more effective," he continues. "It makes us more confident in treating challenging patients, because we have answers that can help."
Evolution of Orthodontics
Frey believes that in light of the soft tissue paradigm, orthodontists must not only cultivate greater understanding of soft tissue aesthetics and function, but also equip themselves with tools to take command of soft tissue elements during treatment. This belief drove him to develop an exhaustive hands-on course on the application of neuromodulators, designed specifically for orthodontists, that provides the level of understanding demanded in a specialist and the tools for immediate practice integration.
"The level of neuromodulator training we're providing with Henry Schein Orthodontics is on par with anything that you would get as a plastic surgery or dermatology resident, and from there it's just developing clinical experience," says Frey, who will teach two more courses this year in Seattle and Boston. "We think of plastic surgeons and dermatologists as the core aesthetic providers, but when we look at the role of orthodontists, we are typically the first and only professionals who are making major decisions that will define how our patients' faces will mature and develop. That's a huge responsibility that puts us up front as core aesthetic providers. And honestly, our understanding is far greater than many of the people who are considered core providers."
Skeptics who attend Frey's Henry Schein Orthodontics courses are met with respect and even eagerness because "they pitch the hardest questions." The course demographic runs the gamut from rookie to veteran, attracting those who are looking for a new challenge to go with the profession's many routine cases. Frey says attendees are most relieved to find there is research to back up the use of these tools without a regulatory nightmare.
According to Frey, even though each state has slightly different requirements, all 50 states allow orthodontists to administer injectables, because they are medications that fit squarely within the scope of practice. "Using injectable pharmacologics will unshackle us from the traditional orthodontic model focused solely on the occlusion and hard tissues," remarks Frey. "We no longer have to look at the soft tissues merely as obstacles to great care, but instead as factors we can affect and treat. People may feel that some of these products are taboo, but the fact is that they are very effective medications that allow us to achieve better outcomes for our patients."
Patients who do not want invasive procedures can be particularly enthusiastic that there are now minimally invasive alternatives. "In much the same way that skeletal anchorage has affected our standard of care," explains Frey, "with injectables we are able to expand the envelope of orthodontic change that we can provide without surgery. That's huge. Between soft tissue fillers and neuromodulators, we can now achieve dramatic changes that in many cases are indistinguishable from a surgical treatment."
Forging a New Path
With four Pennsylvania locations in Allentown, Easton/Bethlehem, Schnecksville, and Lehighton, the dynamics of a father/son practice can be tricky, but Frey and his father, Gregg Frey, have managed to maintain a good relationship despite the occasional stresses of managing the practice while working at four different locations.
The offices in Allentown, Easton/Bethlehem, and Schnecksville are more than 6,000 square feet each, with a satellite office in Lehighton coming in at 1,000 square feet. Providing an open, welcoming atmosphere, with the best technology available for their patients, allows them to deliver exceptional care efficiently, 4 days a week.
Much of that care falls under the banner of so-called "routine" orthodontic treatment (90+%), but the Freys have made a name for themselves as the premier orthodontic practice in the region by tackling the more challenging cases and succeeding. Frey readily admits that the integration of injectables into their practice has made significant facial enhancement even more accessible to a greater number of patients.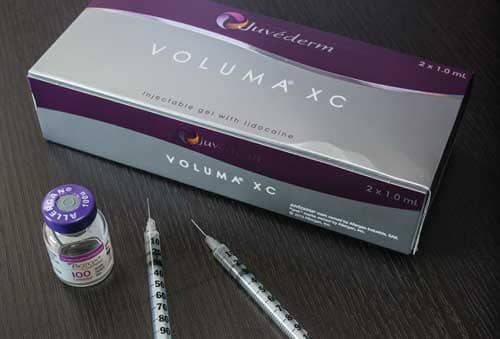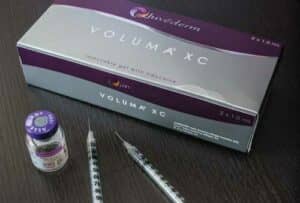 "Compared to the invasivity of temporary anchorage devices (TADs) and the risks associated with TADs, which I use frequently in our practice, injectable pharmacologics are far less invasive, and in fact much safer," he says. "These tools are going to gain greater acceptance, and I would love for orthodontic residencies to begin adopting these techniques."
A study at the University of Pittsburgh on applications of Botox in orthodontics is sign that Frey's wish is slowly coming true. "For them to continue to do research and integrate these tools into the training at our institutions is an important part of helping our profession move forward, which is necessary if we are to continue to remain relevant," he says.
Being an active member of the American Association of Orthodontists, and other professional organizations, is also important to Frey, particularly to have a voice in important issues facing the profession. "Whether or not we always agree with the direction, if we're not minding the ship, it's going to go off course," he says.
Minding the ship and paying attention to minute details are possible thanks to a 15-member FreySmiles team that shares the values of both the elder and younger Frey. Of his staff, Frey enthuses: "I could not do any of it without our outstanding and committed team members. This is a team effort, and they are invaluable to our continued success.
"Ultimately, my role as an orthodontist goes beyond just straightening teeth," adds Frey. "I am designing smiles that are really powerful and enhance the facial appearance. Those smiles will open many doors, socially and professionally, for these patients the rest of their lives. I want to make sure that we are not just thinking about how we can benefit the patient over the next year or two, but 20 or 30 years down the road, so they have the confidence to live their lives, and use that gift to make a huge impact." OP
Greg Thompson is a freelance writer for Orthodontic Products. He can be reached at [email protected].