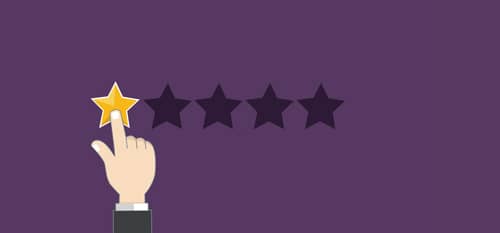 In a world where anyone can review a sandwich, a tattoo artist, or a doctor online, websites like Yelp, Google, and HealthGrades have the potential to make or break a business. Orthodontists are no exception.
But it can be a challenge for a business to know exactly how to handle a bad review, or where to turn for tips on how to monitor and deal with often anonymous comments on the Internet for all to see. That's where companies like Practice Retriever come in.
The California-based reputation management and practice marketing company helps healthcare practices do just that: Manage their reputations on the Internet by making it easy to look at all of their online reviews from multiple review websites at once, and also enabling the practice to text patients and ask them to write reviews of their experiences.
Like for many professions, it can be challenging for orthodontists to protect their reputations online. That's especially important when coupled with the fact that so many potential patients look to reviews to inform their decisions about choosing new doctors.
"With the commodification of orthodontists, there's a huge shift in how people find an orthodontist and evaluate them," says Beth Leach, president of Practice Retriever. "Patients don't know how to make a decision. They're going to these online review portals to see who's right, who's wrong. Unfortunately, what they hear on these reviews sites is sometimes very subjective."
If a doctor is having a bad day and the result is an appointment that disappoints a patient, that might lead to a one-star review on Yelp. Then people might focus on that more than the positive reviews when they're looking for a doctor.
Leach says that when orthodontists are looking to do damage control, it's best to start out one-on-one.
"When a client has this type of scenario, the first thing we advise is to private message the person," she says, adding that this can be done easily on Yelp. "The big thing is, no blaming. Accept responsibility if there was an issue. Do not make excuses, because people do not want to hear that in a private message. They want to hear, 'I'm so sorry you had this issue. How can I make it better?'"
The goal is to come to a resolution that involves the patient taking the review down.
But, of course, this doesn't always work. The person might not reply to the message, and, in fact, Leach says that's pretty common. And because many people don't use their real names in online reviews, it might not be easy to trace a bad review back to a specific incident that happened at the practice.
"You get a lot of people who are, intentionally or not, putting reviews that are inaccurate onto sites," she says. "I had a client where someone wrote on a Yelp review that the process of getting the scan done for Invisalign was horrible and it took hours, and the doctor said, 'This isn't even about us.'"
If someone writes something negative and a practice has tried and failed to reach them privately, Leach says, the next step might be to respond publicly on whichever platform they posted the review.
But it's important to remember who the audience will be.
"The person you're talking to when you put a response on Yelp is not the person who wrote it," Leach says. "It's the other people who are reading it. If you have 50 good reviews and three bad ones, people are going to go and read the bad ones and your response."
If something is blatantly false, a business can go directly to Yelp or Google or other companies and ask that a comment be removed, if the business can provide information that proves it to be untrue.
Yelp's website has some guidelines for what to do in the case of a review a business finds false or defamatory, but also says, "Please note, however, that we don't typically take sides in factual disputes and generally allow Yelpers to stand behind their reviews." Google says that it can remove reviews that don't meet its policies, but tells people: "Don't flag reviews that you don't like but are still factually accurate."
Some doctors have even taken things a step further than trying to get negative reviews scrubbed from the Internet. The New York Daily News reported in July on a dentist in Manhattan who "has sued five patients for their internet postings since 2012." A doctor in Washington state filed a defamation lawsuit last year against a patient who wrote a critical Yelp review, the Associated Press reported.
But Leach cautions people to carefully consider the option of taking legal action.
"It's a difficult scenario within healthcare to sue somebody for what they've said because of HIPAA [privacy] laws and other things," she says. "If you get to the point where really this person is defaming your reputation, you really need to get the advice of an attorney."
She says there are other actions, such as cease and desist orders, that businesses might want to take before suing, which can be not only time-consuming, but expensive.
Ultimately, Leach advises doctors and employees to use reviews in ways that will positively inform and improve their practices. Because as she points out, "Reviews in a lot of ways are a reflection of what's going on in the practice." OP
A.J. Zak is a freelance writer for Orthodontic Products. She can be reached at [email protected].
Save
Save