Boon CEO, Ryan Vet, wants to help dental professionals everywhere get back on their feet and find work in the rising gig economy.
By Tonya Johnson
Alarmed by the more than half a million job cuts at dental practices in April, due to the coronavirus pandemic, and patients still in need of oral healthcare treatment services, Ryan Vet, the founder and chief executive officer of Boon, has designed a new dental staffing app aimed to help industry professionals get back on their feet and find work in the rising gig economy.
Boon uses advanced artificial intelligence to connect licensed dental providers with freelance work opportunities while simultaneously ensuring that providers are paid fairly, dental practices are not overcharged for services rendered, and quality patient care remains at the forefront.
According to Vet, licensed dental professionals can sign-up to launch their own agency, powered by Boon in their geographic area of choice. With the flexibility of being their own boss, and ability to create their own schedule, the system sets industry professionals up to gain a profit from every transaction in a given market. And now, for a limited amount of time, there is no cost to the individual user.
Based in North Carolina, the start-up guru, angel investor has a varied background that mostly involves the tech space. He watched his wife Jessica graduate from dental school to become a practicing physician, and then in 2014, decided to take a brief hiatus to work as an executive in the medical device world for a company that focuses heavily on dentistry and other services. He explains, "I fell in love with the industry and decided to bring my passion and background for software to the dental space."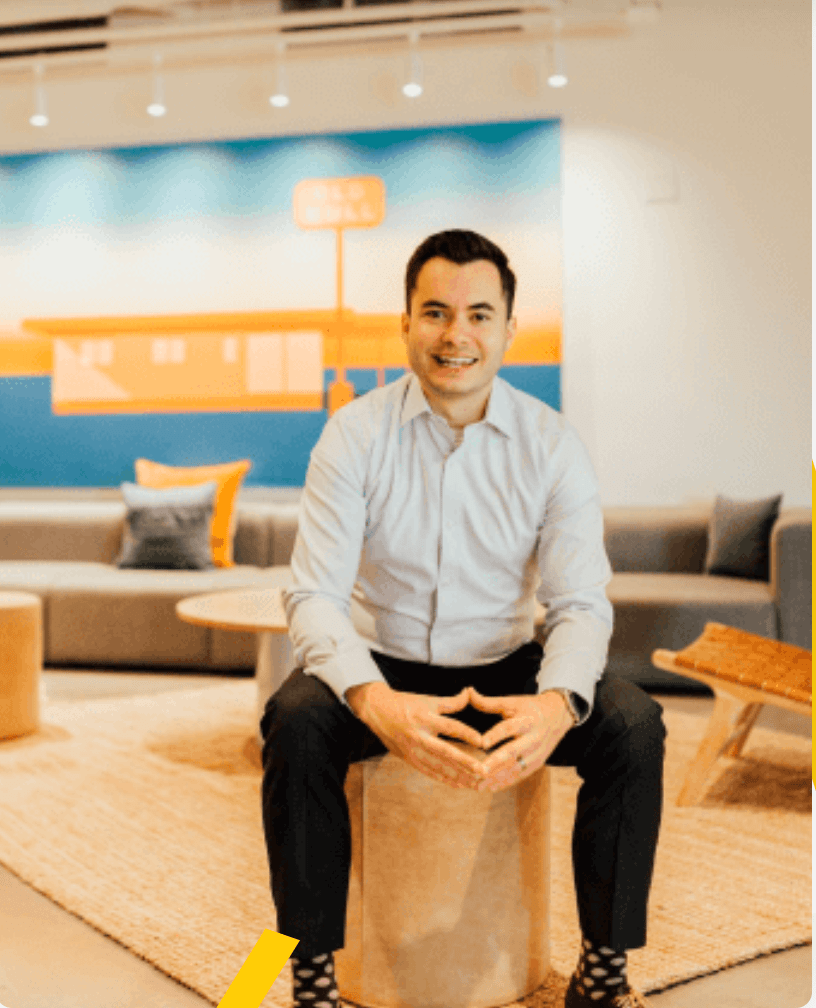 In addition to his work in the dental industry, Vet is an international speaker and author, who has traveled and presented on topics including customer experience, patient experience, and how to grow a practice through marketing, at some of the largest dental meetings across the country.
Orthodontic Products recently spoke with him to learn more about how the Boon app works, and why it will change the trajectory in the dental marketplace.
OP: What is the Boon app process?
RV: The simplest way to describe it is, essentially, Uber meets-eHarmony-meets-dental staffing.
The Uber ride is that on-demand, quick click button when you need someone to fill in for the day. Then through word matching, the eHarmony components are able to pair a healthcare provider, dental provider, hygienist, or dental assistant, based on a number of criteria related to personality markers, and the equipment or software that a person is familiar with using. We match the best fit to your practice on demand, and can analyze all of those qualities within milliseconds.
OP: Why did you create Boon?
RV: Having worked in the industry with friends who are dentists, and being married to one myself, I began to notice that staffing continues to be an area of concern in most businesses. Because it's hard to find the right qualified people when you need them.
So I started investigating to see what solutions were available to actually help them, and my dental practice clients with some of these temporary needs. I realized that there wasn't one good solution that could quickly match on-demand without much headache, finding the right type of person—not just any random person. Itching to start another company and get back into the software game, I started out creating the platform, Boon, which means doing something good, or beneficial; a favor or request. That's really why I named it that, because we want to do something good.
OP: How does Boon assist orthodontic practices, and why is it different?
RV: What we're doing is extremely unique, and to my knowledge, there's no true on-demand real time platform like Boon.
While all-around agencies have digitized staffing for the past 10 years, they haven't revolutionized innovative staffing. And what we're doing is turning the whole thing on its head: the headaches of staffing or finding the right person that meets the right personality markers, that have the right skill set. The headaches of how long it takes to complete the job application/negotiation. Boon took all of those things and streamlined them so that dental professionals could have an instant match, without having to sift through countless resumes.
OP: How does the app help dental professionals who are seeking employment?
RV: Through the Boon staffing app, dental professionals can quickly and easily identify the specialties that he or she is experienced in. So whether that's a front office team member who's answering the phones and welcoming your patients; whether that's an assistant, no matter who that is, we have them on the platform and they're able to select orthodontics as a potential specialty, and we verify that they have the necessary experience.
OP: With orthodontic practices reopening, what types of positions have being filled up the most, since the pandemic?
RV: We've seen a large increase in the dental hygienist position needed to clean teeth and help with the extra demand (post-pandemic shelter-in-place orders), as well as a really high increase in front office team members—the people, familiar with software, who are willing to answer the phones.
OP: Does Boon verify employment and do a background check?
RV: This is probably the single most important thing that we do. Verification is more than the matching. It seems rudimentary or basic, but many ortho or dental practices do not run background checks on any of their staff members, let alone temporary employees.
We've built a lot of our technology around the ability to verify a number of things including the license that the individual has, which is critical.
One of the key things that we do is local, state and federal background checks, as well as monitoring the Sex Offender Registry, global watch list, and identification. And we do these checks on an ongoing basis. We reserve the right at any point in time, to check a person's profile again to make sure that no new infractions have come up and we haven't overlooked boundaries during a second pass that hadn't cleared the court the first time.
OP: Will the number of temporary staff/freelance opportunities continue to rise in the ortho/dental industry?
RV: Absolutely. I think the gig economy is only growing and becoming stronger. If you look at the numbers, one out of every two millennials before COVID was getting some sort of income from the gig economy, one third of which said that it was their primary source of income.
Freelance/temp employment was the number one, it doesn't mean that they didn't have another job, but they were making more money on the gig economy for the hours worked. You see some of those statistics prior to coronavirus, but we haven't really seen them quite come out yet, as a result of post COVID-19. Companies like Upwork, which enable developers, graphic designers, and other creatives to post their skills, for a service fee, have increased their numbers as people were trying to earn money during this time that they were at home. So I do think the gig economy is only going to grow with the idea of being a solopreneur and people wanting control of their own business. Now that we can work remotely, you're going to see more and more individuals join the gig economy because they want that flexibility in their life. OP
Tonya Johnson is associate editor of Orthodontic Products