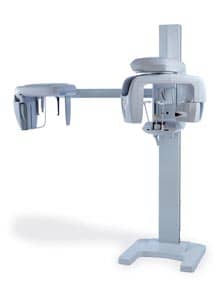 J. Morita, Irvine, Calif, introduces the new Veraviewepocs 3De, which offers digital 3D, panoramic, and cephalometric imaging options with no cassette change required.
This model features built-in sensors for all image types. With Ø 40 X H 40 and Ø 40 X H 80 mm 3D fields of view, 3De is suitable for more than 90% of all clinical cases, according to the company, allowing for maxillary/mandibular arch diagnosis. In addition, it offers a "true" panoramic image, not a reconstruction, which is typically covered by insurance companies.
For more information, contact J. Morita at (877) JMORITA (566-7482).