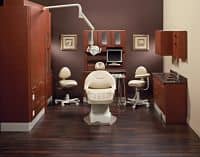 Midmark Corp, Versailles, Ohio, has launched its 2012 Dental Family Program.The program offers orthodontists and orthodontic facilities rebates onthe purchase of eligible dental equipment, including several differentMidmark dental operatories, cabinetry, and Progeny imaging products.
To qualify for the program, products must be order before December31, 2012. Shipment of products must take place by January 31, 2013, andincentives claimed by February 28, 2013.
This year, the company also introduced the Midmark "Dental CALC" app,which determines manufacturer rebates, possible tax incentives, monthlypayments, and total costs for the purchase of Midmark dental equipment.The app is available in iTunes.
For more information about this and other orthodontic companies, visit our Buyer's Guide.