Make the most of the business and clinical capabilities of CS OrthoTrac, including the software's contact and office expert functions to produce custom reports and better track patient information.
Orthodontic Products asked Carestream Dental Practice Management Trainers Deborah Fletcher and Danelle Canales for some tips and tricks to help users maximize the business and clinical capabilities of the company's CS OrthoTrac software.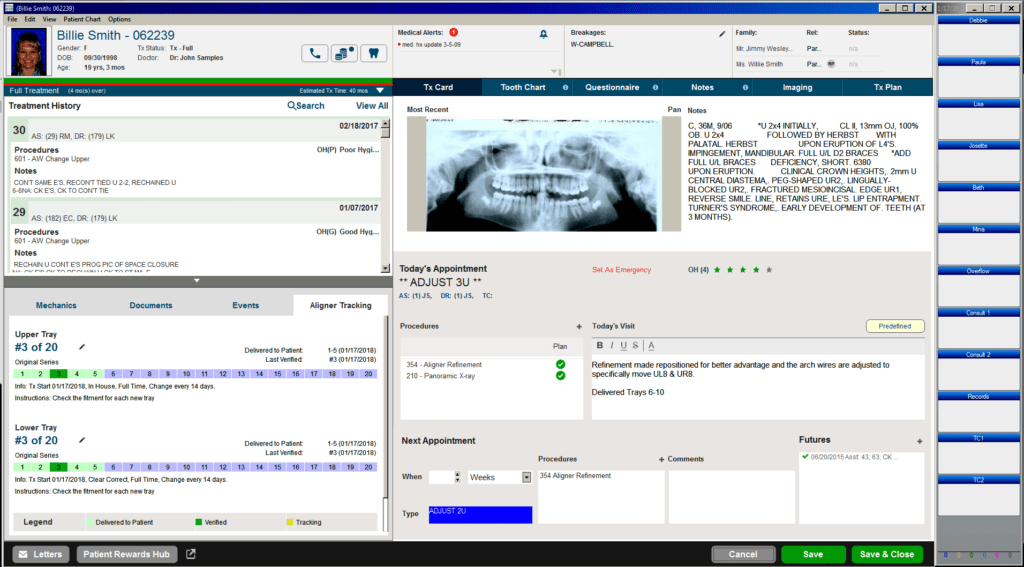 Tip #1: Make sure your software is up-to-date and you are using OrthoTrac's updated Treatment Card with Aligner Tracking.
Starting in version 14, OrthoTrac moved to a new and improved treatment card. The new treatment card features an updated workflow that shows the entire patient record in one place. Panorex, contract, visit notes, etc, are all at your fingertips, as well as new elements like our Aligner Tracking. Offices that use aligners can track patient progress, the trays delivered to patients, and IPR.
Tip #2: Make the most of your data by using the Contact Expert to create custom reports and track patient information.
Are there reports you wish you had but don't seem to already exist in the software? Contact Expert allows you to create your own reports with the data you feel is important. Save created reports to run them anytime you would like updated results. Make your practice more efficient by utilizing these numbers.
Tips #3: Utilize the Office Expert to give you a daily overview of the health of your practice.
Set your office's parameters and let Office Expert go to work for you. See what percentage of your Accounts Receivables is past due and let the system teach you what actions to take to handle these accounts. See how many active patients don't have an appointment scheduled or a recall filed and let the system give you the information you need to get them back in the office. OP