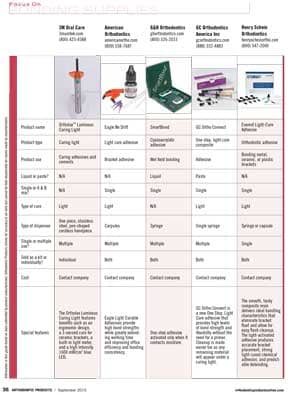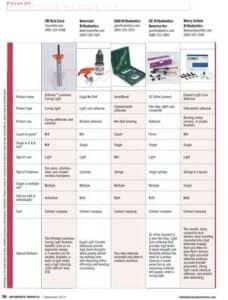 The
2015 Focus on Bonding Supplies
is now available as a downloadable PDF. It features products from:
3M Oral Care
American Orthodontics
G&H Orthodontics
GC Orthodontics America Inc
Henry Schein Orthodontics
Opal Orthodontics
Reliance Orthodontic Products Inc
RMO Inc
Summit Orthodontic Services Inc
TP Orthodontics Inc
You will need Adobe Acrobat reader to view this. If you do not have Adobe Acrobat on your computer, you can download it for free from adobe.com.