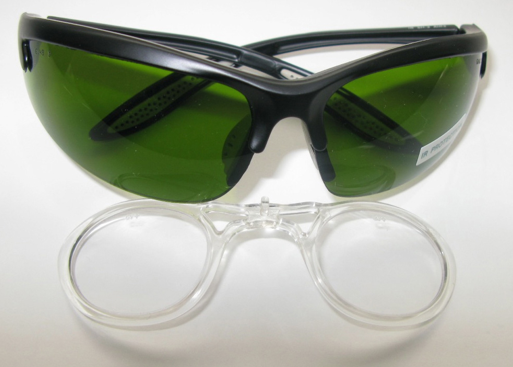 The new bifocal and power insert safety glasses from Vision USA provide dental professionals with eye safety and various points magnification.
The company's new line of safety glasses have a magnification range that includes +1.00, +1.50, +2.00, +2.50, +3.00, +4.00, or snap-in inserts for clear and green infrared lenses IR3 or IR5 in powers of +1.25, +1.50, +1.75, +2.00. Also, the glasses are available in clear, curing orange, and casting/soldering green.
All of the bifocal and power insert safety glasses feature soft rubber nose and ear pads, as well as ANSI287.1+ requirements/polycarbonate, anti-scratch coated and anti-fog lenses. Additionally, the frames are extremely lightweight, the company says.