As coronavirus continues to spread, now is the time for orthodontic practices to get educated on the facts about the virus and review infection prevention and control procedures to protect staff and patients
By Alison Werner
Discussion of coronavirus is everywhere you turn today. While the media rightly focuses on the impact to the general population and to hospitals, it will have an impact on orthodontic practices as staff or patients are diagnosed.
The Facts
Coronavirus, or COVID-19, is a beta coronavirus—one of four different categories of coronaviruses categorized by the Centers for Disease Control and Prevention (CDC)—and is in the same family as MERS (Middle East respiratory syndrome) and SARS (severe acute respiratory syndrome). As Tedros Adhanom Ghebreyesus, director general of the World Health Organization (WHO), said on Tuesday during a press conference, "This is not SARS, it's not MERS, and it's not influenza. It is a unique virus with unique characteristics."
Reported cases of COVID-19 have ranged from mild to severe, with a number of cases resulting in death. Symptoms may occur 2 to 14 days after exposure, according to the CDC, and include fever, cough, and shortness of breath.
While COVID-19 and influenza cause respiratory disease and spread the same way—via small droplets of fluid from the nose and mouth of someone who is sick—they are different. According to current data, COVID-19 does not transmit as efficiently as influenza. Moreover, while people with influenza who are infected but not yet sick are major drivers of transmission, this does not appear to be the case with COVID-19. However, COVID-19 is more severe than seasonal influenza. As this is a new virus, no one has immunity, said Ghebreyesus, meaning more people are susceptible to infection. In addition, while vaccines and therapeutics are available for seasonal flu, there is currently no vaccine or specific treatment for COVID-19. But maybe the key difference between COVID-19 and seasonal flu is that while containment of seasonal flu is not considered, with Ghebreyesus pointing out that "it's just not possible," it is possible for COVID-19. Containment can both prevent infections and save lives where COVID-19 is concerned.
With MERS and SARS, the concern was the high fatality rate, with 45% to 50% of infected patients dying. With this in mind, scientists and healthcare professionals with the WHO and CDC went on high alert when COVID-19 emerged, concerned about how serious this new virus would be. As of March 3, the World Health Organization said the mortality rate for COVID-19 is 3.4%. For perspective, the mortality rate for the flu is less than 1%. As Ghebreyesus put it at a press conference on Tuesday, that is because no one has built up an immunity to COVID-19 since it is a novel disease.
Growing Concern
In recent weeks, the concern has ramped up as the transmission pattern has morphed. When the first cases were reported in December in Asia, they were person-to-person transmissions—with many of the cases occurring among healthcare professionals. But in the last week, a number of community-acquired cases have been identified in the United States—specifically at a nursing home in Kirkland, Wash, where 27 residents and 25 staff members were infected, with a 25% rate of infection. As of Tuesday, 8 people associated with the nursing home outbreak had died.
As of Monday, 60 cases of coronavirus had been diagnosed in the United States, plus an additional 45 people who were passengers aboard the Diamond Princess cruise ship in Japan who were repatriated to the United States, putting the total number of U.S. cases at 105, according to the CDC. Worldwide, there are a total of 90,893 reported cases of COVID-19 and 3,110 deaths, according to figures released by the WHO on Tuesday.
Once acquired, a patient is considered infectious for about 14 days. What does this mean for the orthodontic office? Potential disruption for the patient schedule and a time for a serious review of the practice's infection control protocols.
"When there isn't an emergency, we tend to get a little lax [with infection control protocols]," says Jackie Dorst, an orthodontic consultant who specializes in issues relating to instrument sterilization, dental infection control and safety. "But when there is an emergency, or something that is unknown and scary, we start examining what we do. So, it's time to revisit and examine everything that we're doing in the orthodontic office to prevent disease transmission from patients to staff, from staff to patients, and from patient to patient."
And that gets back to standard precautions, says Dorst, who holds degrees in microbiology and dental hygiene.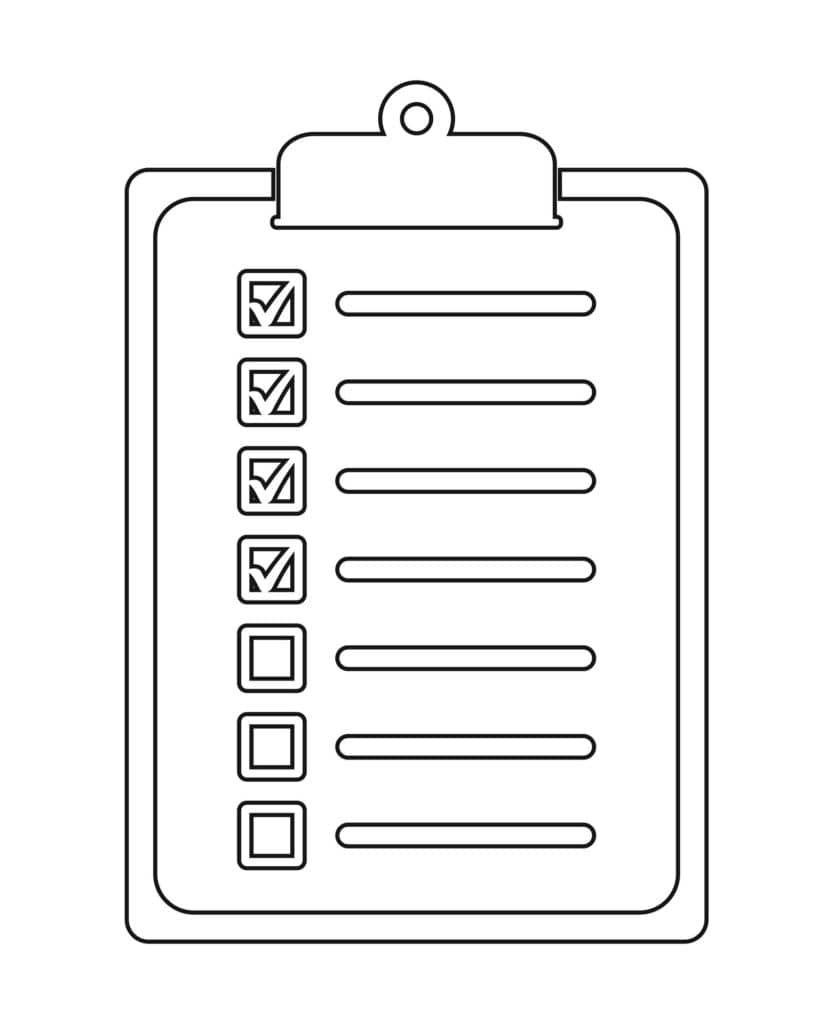 Basics of Preventing Disease Transmission
1. Cover your cough and sneeze. Use a tissue or sleeve to absorb the microdroplets that result from a cough or sneeze. Dispose of the tissue and then wash your hands.
2. Wash your hands. And if using hand sanitizer, practices should be using FDA-approved healthcare grade alcohol-based hand sanitizers (ABHS). If staff need a reminder on proper procedures, Carestream Dental posted a video from its Global Oral Health Summit where Dorst demonstrates proper technique.
3. Don't touch the T-zone—ie, eyes, nose, and mouth.
4. If you're sick, stay home. This applies to both staff and patients.
Guidance for the Practice
But prevention and control standards don't end there. The CDC has released its Interim Infection Prevention and Control Recommendation for healthcare practitioners dealing with COVID-19. Dorst offered some guidance specific to the orthodontic practice.
1. Minimize chance for exposures
Practices should be doing what they can to minimize exposure to the virus in the office, to protect both patients and staff. She advises orthodontic practices to update their patient reminder scripts. Reminder voicemails, texts, emails, or calls should advise patients that if they have a fever over 100 degrees, they should not come in.
When patients do arrive for an appointment, reception staff should be screening patients and family members. Children who arrive for an appointment might be well, but the accompanying sibling might not be. Dorst recommends that disposable thermometers be available at the front desk, with a trash can available on the patient side of the desk for disposal. In addition, hand sanitizer and tissues should be available. Consider offering patients care packs with these items, as well as other patient comfort items, such as wax and/or OrthoDots from OrVance.
Signs or posters should be posted in the reception area advising patients on hand hygiene, respiratory hygiene, and cough etiquette. Also, post signs advising patients to tell staff if they are experiencing any flu-like symptoms.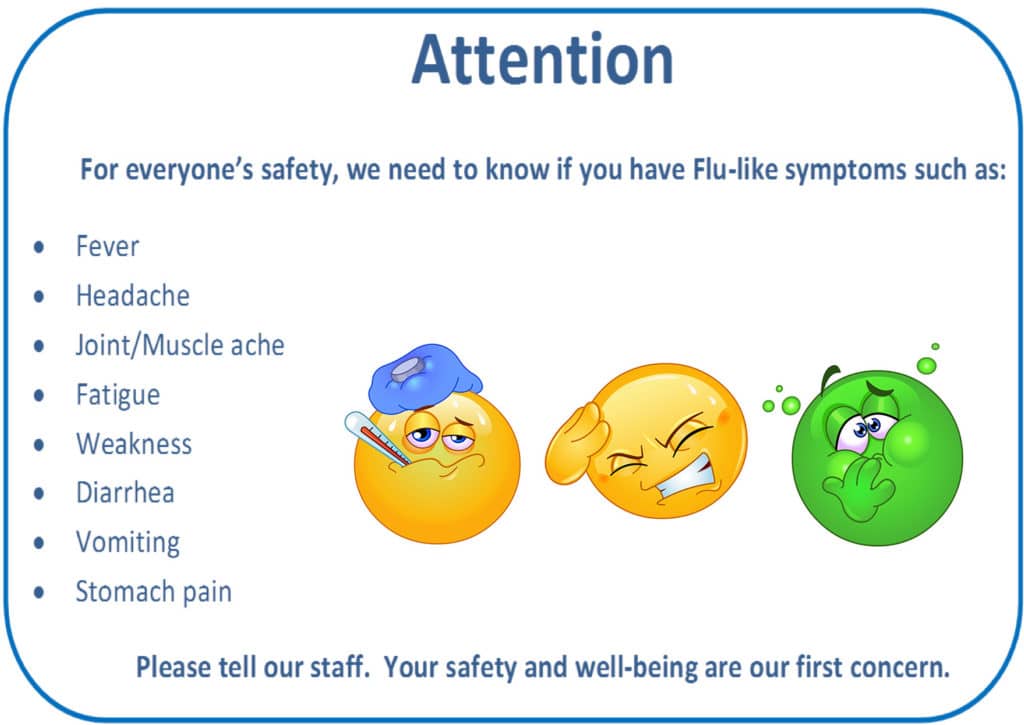 If a patient with symptoms of suspected COVID-19 or other respiratory infection must be seen because of an orthodontic emergency, do not allow them to wait in the reception area. Usher them to a semi-private patient chair. Do not put them in the open bay. And once they are in the chair, get them in and out quickly. If dealing with a broken bracket, consider using OrthoDots to cover the spot rather than taking the time to rebond the bracket. Rebond the bracket when the patient is well.
2. Adhere to standard, contact, and airborne precautions, including the use of eye protection
This is an airborne virus. Proper hand hygiene is essential for staff, as are proper PPE (Personal Protective Equipment) standards. The CDC recommends staff use healthcare grade alcohol-based hand sanitizer before and after all patient contact, contact with potentially infectious material, and before putting on or removing PPE, including gloves. Dorst advises staff to consider buttoned clinic jackets instead of scrub tops that must be pulled over the head, bringing the soiled garment in contact with the eyes, nose, and mouth. In addition, when wearing a face mask, do not pull the mask under the chin. "Chin bra," as Dorst refers to it, defeats the purpose of the mask. The mask is used to protect from external contaminants. When it is pulled under the chin, contamination on the neck transfers to the inside of the mask. Replacing the mask on the face exposes the mouth and nose to those contaminants. Either keep the mask on or get a new one.
The CDC advises caution when performing aerosol-generating procedures; in particular, procedures that are likely to induce coughing, such as using an air polisher or micro-etcher. In the orthodontic office, bracket-related treatment is more likely to generate body fluid exposure and aerosols than aligner treatment, according to Dorst. When aerosol-generating procedures are performed, proper respiratory protection is required such as a category 3 mask or N-95 respirator and the number of staff participating in the procedure should be limited to essential personnel.
3. Manage visitor access and movement within the facility
At this time, Dorst recommends that the front office team restrict access to clinical areas. That means parents and/or siblings should wait in the reception room. Again, patients showing symptoms or who have a fever over 100 degrees should postpone any appointments. If possible, use alternative ways to monitor patient treatment progress or to advise in an emergency. Patients can use their smartphone to take a photo of the broken bracket or other concern so the necessity of an in-person visit can be assessed. For longer-term monitoring, consider apps like Dental Monitoring that are designed to track patient treatment remotely.
Offices also need to keep in mind that some of their patients may be at higher risk for COVID-19, especially those patients with underlying illnesses, such as immunocompromised patients, transplant recipients, or those with heart or lung conditions. Evaluate the risk to the health of each patient entering the practice and take precautions to limit their risk.
4. Implementing engineering controls
The reality is most orthodontic offices feature an open bay, limiting the feasibility of physical barriers or partitions to separate patients. Again, this is where it is important to isolate, as much as possible, patients who demonstrate symptoms or who are actively infectious when they need to come in for an emergency appointment. Use the semi-private room or the treatment coordinator space for these patients to limit their exposure to others in the clinic area. In addition, Dorst advises offices to not use fans—this is an airborne virus after all; and, where possible, use barriers on touch screens.
5. Monitor and manage ill and exposed healthcare personnel
If a team member is sick, they should stay home. Dorst advises practices to develop sick leave policy that is non-punitive and flexible. There should be no punishment or docking of pay for a staff member who stays home. For practices that want to be proactive, Dorst has heard from offices she works with that are taking the temperature of all staff members in the morning. Anyone with a fever is sent home.
6. Train and educate healthcare personnel
Both clinic and front desk staff need to know what COVID-19 is. Give them the facts. Go over proper hand hygiene and proper use of PPE—both putting it on and removing it. Discuss how the office is handling patients who show symptoms or who have the virus. Make sure all staff have access to hand sanitizer, tissues, and, when necessary, face masks.
7. Implement environmental infection control
Front office staff need to make sure that they are disinfecting public areas frequently—that includes door handles, countertops, and all touch surfaces, as well as iPads used for patient registration and video game consoles. Dorst recommends discontinuing use of video game consoles or other play equipment at this time. Put signs up telling patients why this equipment is unavailable. They will understand and likely appreciate the practice's attention to detail.
If using disinfectant on touch-screen devices, like an iPad, make sure to follow the manufacturer's cleaning instructions. Some cleaning agents can damage touch screens. This reminder to follow manufacturer's cleaning instructions goes for all equipment in the orthodontic office—from handpieces to intraoral scanners to chairs and lighting. Each piece of equipment will have its own disinfecting procedure. The CDC recommends products with EPA-approved emerging viral pathogens claims for use against COVID-19. For example, OPTIM, from SciCan, has demonstrated effectiveness against viruses similar to COVID-19 on hard non-porous surfaces and non-invasive medical devices and meets the requirements of the EPA's emerging viral pathogens claim. For packaged sterile instruments, make sure they are stored in a controlled environment. It does no good if the instruments are sterile, but the outside of the packaging is contaminated. And most importantly, make sure staff follow cleaning and disinfection procedures consistently and correctly.
8. Establish reporting within healthcare facilities and public health authorities
Dorst advises practices to establish a staff phone tree or group text to keep each other up to date on possible exposure or office closure. In addition, the office needs a communication plan for how to reach patients in the event the office is closed. Use phone calls, texts, emails, and the practice's social media pages to get the message out. Offices also need to keep track of area school closings and health department updates.
Disruptive Impact
As Dorst puts it, COVID-19 is "going to have a huge impact on an orthodontic office. As the virus is highly infectious, there is a strong likelihood practices will see a disruption to their day-to-day workflow. Right now, we're looking at 25% of the orthodontic team could acquire the infection and be out for 2 weeks." Moreover, she points out, as children make up the bulk of an orthodontic practice's population, there will be school closures. This could significantly impact patient scheduling and treatment times. Practices should be prepared.
But there is some good that can come from all this, according to Dorst. "The positive that's going to come out of this is heightened awareness and compliance with standard precautions to prevent the transmission of all infectious diseases." OP
Alison Werner is chief editor of Orthodontic Products.