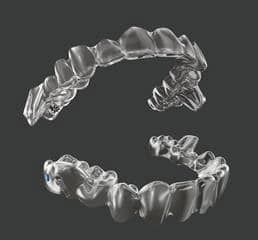 Align Technology Inc, San Jose, Calif, has received 501(k) clearance from the U.S. Food and Drug Administration (FDA) for Invisalign treatment with mandibular advancement.
In March 2017, the company announced this new treatment modality as the first clear aligner solution for Class II correction in growing adolescent and teen patients, combining the benefits of the Invisalign clear aligner system with features for moving the lower jaw forward while simultaneously aligning the teeth.
"Class II malocclusion is the largest opportunity in the teen segment, representing close to 45% of the 9 million teen case starts worldwide each year," said Raphael Pascaud, Align Technology chief marketing officer.  "We believe that Invisalign treatment with mandibular advancement offers significant benefits to both doctors and their patients and is an effective alternative for Class II elastics and other traditional functional appliances like twin blocks."
According to the company, Invisalign treatment with mandibular advancement is designed to replicate the action of commonly used functional appliances for Class II correction through new "precision wings" which hold the mandible in a forward position, while simultaneously correcting malocclusion and crowding issues. Traditionally, doctors often correct the mandible position and straighten the teeth in separate phases, resulting in a longer overall treatment time.
Invisalign treatment with mandibular advancement will be available commercially in the United States on November 19, 2018.