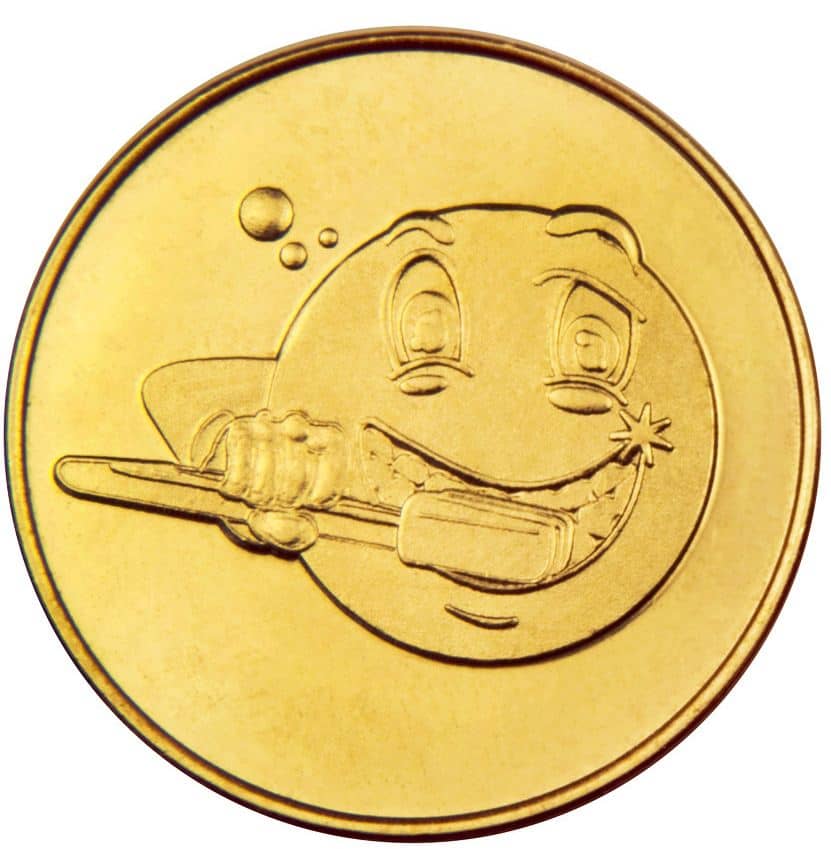 TokensDirect, Cincinnati, offers a new line of "smile" tokens through its online store. Smile tokens are designed to reinforce good dental health practices by rewarding patients (particularly pediatric patients) who have good checkups, demonstrate proper flossing techniques, or exhibit proper maintenance of braces, retainers, or other orthodontic devices.
The tokens, which can be saved and redeemed for prizes or used in on-site machines like video games, can also be used to reward new patient referrals. Smile tokens are available for immediate shipment, and can be ordered directly from the manufacturer online. Many metals are available, including brass, red brass, nickel silver, and aluminum. Nickel plating and bright color anodizing are also options.
In addition to the new smile tokens, TokensDirect offers hundreds of standard token designs, which can easily be customized with your practice's name, logo, and other marketing messages.
For more information on this and other orthodontic products, visit our Buyer's Guide.