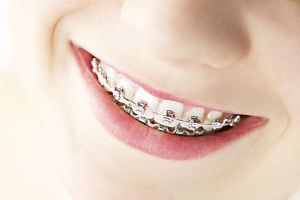 Global Industry Analysts Inc (GIA) announces the release of its global report on the orthodontic supplies market. According to GIA, San Jose, Calif, the global market for orthodontic supplies is projected to reach $1.3 billion by 2020, driven by increasing volumes of orthodontic procedures combined with a rising awareness of dental health.
The research report, titled "Orthodontic Supplies: A Global Strategic Business Report," provides a review of market trends, growth drivers, innovations, and launches, as well as strategic industry activities of major companies worldwide. The report provides market estimates and projections in US dollars for all major geographic markets.
The orthodontic supplies market—although a small category in the overall dental supplies market—holds promise as more individuals come forward to seek orthodontic treatment for malocclusions, according to the report. The need to address dental issues caused by malocclusions—jaw disease, tooth decay or loss, headaches, and jaw joint pains—is pushing patients to seek orthodontic treatments. The increasing focus on aesthetics is also a major stimulant for orthodontic treatments. Despite the potential for growth, volume growth in orthodontic treatment procedures continues to be limited by socioeconomic background of patients and lack of adequate reimbursement coverage.
Growing awareness over oral and dental health hygiene is expected to translate into opportunities for orthodontic supplies in the coming years. Advances in material science, techniques, and procedures, which pave the way for cost-effective and faster treatment methods, are expected to drive demand for procedures and supplies; in addition, rising penetration of procedures among adult patients is also expected to spur demand.
Wires and brackets account for a predominant share of new orthodontic case starts every year. With traditional braces continuing to hold ground as the most widely used approach for treatment of malocclusion, manufacturers are turning attention toward improving aesthetics of braces. The last few years witnessed a shift away from low-cost, metal brackets toward high-end models, as patients look for reduced treatment times and improved aesthetics. Self-ligating brackets in particular reduce dentists' caseloads due to reduced procedure time and longer treatment intervals.
The GIA report states the United States represents the largest orthodontics supplies market worldwide. Demand is also high in developed countries across North America and Europe, due largely to higher awareness about dental care and hygiene. Future growth in the market will be led by developing countries, supported by factors such as favorable demographics, improved access to quality healthcare services, rising affluence, and increased spending on healthcare and dental services, including orthodontic treatments. The orthodontic supplies market in Asia-Pacific is forecast to record a compound annual growth rate of 6.3% over the analysis period.
Companies covered in the report include 3M Unitek, American Orthodontics, BioMers Pte Ltd, DENTSPLY International Inc, G&H® Orthodontics, Great Lakes Orthodontics Ltd, Ortho Organizers Inc, Ormco Corp, and Rocky Mountain Orthodontics, among others.