by Edwina Wood
How the treatment coordinator can ease a patient's transition into orthodontics
"What sunshine is to flowers, smiles are to humanity. These are but trifles to be sure; but, scattered along life's pathway, the good they do is inconceivable." — Joseph Addison 1672-1719
As I pursue the elusive perfect new patient experience, I wonder what it was that caused our patients to start treatment in our office. Was it what we told them or what they saw that made them choose us? I think back on the many consultants and seminars over the years that have brought the latest and greatest "new ideas" to our practice. One consultant encouraged us to remove a set of built-in cabinets from our new-patient exam room. He said that it cramped the parent area of the room and made them feel restricted and trapped. (I am not sure if their removal started any new patients, but I sure miss my storage space.) Some ideas have been to mail out marketing cards and discount cards or to offer incentive programs and even wooden nickels. All these are useful tools and can help build a practice. But ask yourself: what would you want when you enter a doctor's office for the first time? The things that came to my mind were very simple.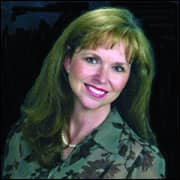 I want to be treated with respect.
I want the doctor and the staff to listen to my concerns with regard and respond to them.
I want a knowledgeable, well-respected doctor I can trust, and one that will give the best treatment available.
I want to be seen on time. (Never make a new patient wait!)
So as a treatment coordinator (TC), how can I satisfy these needs of a new patient? By relating to the patient, building trust, and communicating in a basic way to educate them about orthodontics, the TC will initiate the new patient into the practice.
Here are three basic steps.
Relate
This is the time to find out about your patient. What information do you need from them? Have you updated your questions lately? Do you get e-mail addresses and cell phone numbers? Did Mom or Dad wear braces? This information will be beneficial during active treatment. Now may be a good time to reevaluate your current questions. In our office we use a "Patient Acquaintance Form" that is updated periodically. The questionnaire is also a scripting reference that keeps us on track. It is critical that you get to know the new patient. Find a common interest: "My children go to school with you," "I played that sport," or "I also have a fifth grader." Develop a relationship and build trust.
Another way to develop a relationship is by listening. Let patients talk. Learn and understand why they are there. Every person walks through your door for a reason. If you know that reason, it will be much easier to address later in the appointment.
What do you want them to know about you? This is the time to let your office shine! Why are you the best? What are your strengths? Have the staff brainstorm and make a list of all of your practice's strengths. It is a mistake to say, "Most of our new patients come from referrals." Say "Over the past 5 years, 70% of our new patients have been referred by other patients and family members." Rather than saying, "We have a well-trained staff," you might say, "Our highly trained staff has 157 years' combined experience in orthodontics." Then find a way to share that information in writing. Our office hands out a card that is labeled "Things to Consider When Choosing an Orthodontist." If patients are not sure of their decision, or if they are scheduled for a second opinion, this card will remind them of the reasons they should choose our practice.
Educate and Communicate
After the orthodontist has examined the patient and has left the exam room, it is your time to explain to the patient what treatment is recommended. Educate patients about their orthodontic needs. Why do they need braces? There are three learning preferences: visual, auditory, and haptic (or hands-on) learning. In our practice, we appeal to all types of learners. We use a computer-animated program for visual learners. This program is a huge asset when educating patients about their problem. It explains with graphics how we plan to correct their malocclusion. For haptic learners, we use study models, a working model of the bracket, and an archwire with several brackets attached. For auditory learners, we speak plainly and clearly in phrases that patients are familiar with.
I talk directly to the patient; it is their teeth that are being evaluated. If it is a younger child, I explain it on their level. Parents will be able to follow as well. If the treatment is explained in technical terms, parents may feel reluctant to ask questions that they think are silly or make them look unintelligent about teeth. Give them the information that they need to make an educated decision. What will happen if this treatment is not done? Where will the patient be in 5, 10, or 20 years? Before closing the education part of this appointment, always ask the patient if they have any questions or concerns. Allow them to be a part of the process.
Initiate
How do we get started, and what are the steps? In our office we have a new-patient folder that I send home with the parent. If one parent is not at this appointment, the folder will have the information about the orthodontist, the practice, and the treatment plan for their child. In the packet is an Initial Exam Form that identifies the malocclusion, the length of treatment and retention, the cost of the orthodontic records, the cost of the orthodontic treatment, and the three different payment options we provide.
This is the most delicate time of the new-patient visit. The parent is most vulnerable because you are asking for two of their most valuable assets: money and time. I have heard in different seminars over the years how to use "soft pressure" to give parents one appointment time or one payment option so that you fill the needs of the office. I have heard people recommend insinuating that treatment needs to start immediately when time is not, in fact, an issue. This, to me, is using improper influence and strategies to get others to do what you want. This shows insincerity and is manipulative. I believe these sales tactics will be easily recognized and resented by parents. It is important to present your practice with professionalism, integrity, and honesty. It will be appreciated.
I always offer the records appointment on the same day of the initial exam. If that is not accepted, I ask, "When would be more convenient?" and schedule that time. Most of our patients accept a banding consult/banding appointment. We make it easy to start, with morning or afternoon appointments available.
Sometimes money is an issue and treatment needs to be postponed until after tax time or when insurance starts in January. If this is the case, I put the patient in recall and contact them the month before they intend to start to schedule the banding appointment.
In short, a TC's job is to:
relate to patients in a way that builds trust;
listen to their concerns with regard;
educate them about what the orthodontist is recommending; and
initiate the patient into your practice by giving attention to their needs.
As a TC, you know the job is complete when you guide the new patient into becoming a part of the practice, where together as a team, doctor, patient, and staff have the common goal to build patients' self-esteem and confidence by creating a beautiful smile that they can be proud of all of their life.
Edwina Wood has been working in orthodontics for 24 years. She started as a treatment assistant, spent 2 years as a lab technician, and has been a treatment coordinator for the past 9 years for Harwell and Harwell Orthodontics in Amarillo, Tex. She can be reached at