by Lori Garland Parker, BS, MAOM
Balancing technology, people, and processes
"The art of progress is to preserve order amid change and to preserve change amid order." —Alfred Whitehead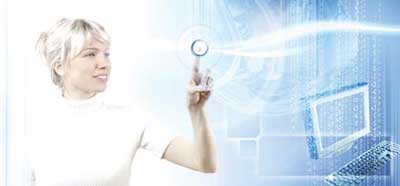 It seems everywhere you look, you see people texting, reading e-mails, or checking their schedules on their cell phones. Even for the recent AAO convention in Washington, DC, registration and handouts were only available online. During the convention, participants were encouraged to complete their course evaluations on their smartphones at the end of each lecture.
Not long ago, orthodontic practice promotion was done primarily through human connection: conversations with general dentists, patients and their parents, and others in the community. The latest marketing craze is getting onboard with social networking sites and YouTube. When used effectively, your presence on these sites can certainly increase public awareness of your services, serve as a forum to introduce your office services to potential new patients, and increase the loyalty of your current patients. Even before making that first phone call, a potential patient can quickly form an opinion about your office. It is important, however, not to let the excitement of a new technology make you forget the basics of relationships. Now that patients are able to blog or Twitter about their time spent at the orthodontic office, there is an even greater reason to focus on the patient's entire orthodontic experience.
During the initial exam, a potential patient may learn about orthodontics using interactive educational tools. Digital records may be taken and presented for viewing in minutes. Many offices are also inputting treatment plans at this initial visit, allowing the patient to start treatment as soon as there is an available appointment time.
Once a patient starts treatment, there are more computerized processes at work. Computerized charting, additional educational software, and, frequently, a treatment plan are integrated with various levels of advanced technology. Innovations such as robotically fabricated archwires, virtual 3D models, computer-aided bracket placement, and clear aligners are just a taste of what is now available to orthodontists. Even with all these innovations, people still crave the emotional connection that interaction with other humans brings.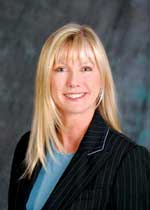 Lori Garland Parker, BS, MAOM
In this modern, technology-driven world, the most successful—and happiest—orthodontic practices balance the following three primary areas: technology, people, and processes.
Technology
There is no question that proper use of technology can streamline and improve your efficiency and quality of care. However, just automating ineffective habits and disorganization will produce more confusion, causing frustration for the orthodontic team. Technology shouldn't be used just for technology's sake.
People
People can be empowered, motivated, and enlightened, but if systems and technologies don't enable them to perform well, they won't. If patients aren't cared for so that they feel taken care of, all the technology in the world won't make them like you. No matter how much technology you implement into your practice, you are first and foremost in the human relations business. The entire orthodontic team must remember that "high tech and high touch" must work in concert to support a successful practice.
Processes/Systems
A practice can be using the latest technologies and be highly people-focused. However, if the methods and approaches are weak, performance will suffer and inefficiencies will surface. For example, computerized treatment charting is common these days. It is also common to see clinical team members spend an inordinate amount of time inputting data—and making mistakes. To be most efficient and complete, uniform processes with minimal keystrokes and effective design for procedure tracking are key. As author Jim Clemmer puts it, "We used to say that people need to be more technology-literate … Now we say that technology needs to become more people-literate."
When deciding whether to incorporate additional technology or to evaluate current technology for efficiency, consider these six strategies:
1) Recognize the value of balancing technology, processes, and people. Appreciate all three areas individually and collectively. One or two without the others reduces overall patient and staff satisfaction, limiting the value of technology.
2) Discover your balance of technology. Strike a balance of technology that fits you, your team, your current patients, and the patients you want to attract. Technology should be a means, not an end. Its purpose is to help the orthodontic team perform their work better, in less time, without compromising efficiency and patient interaction.
Ask yourself the following questions:
What do I want to accomplish and why?
What is the value of this technology to the orthodontist, the team, and the patient?
Will this technology truly make a job easier or faster? For example, Web-based programs that allow patients to look up appointment times and view billing information provide convenience, save staff time, and are fairly easy to implement.
Will this technology provide a more complete result? The latest 3D CBCT scanners allow us to see clear pathology, root length, the airway, ectopic eruption patterns, TMJ, and supernumerary teeth. This information makes a diagnosis even more accurate and complete. However, does it make sense to purchase this machine for your office, or might it be better to use an x-ray laboratory in town if there is one available?
How can you track your ROI both from a financial and people point of view?
3) Build integration processes. Integration is crucial to the functioning of an orthodontic office. Prioritize the implementation so that your systems can be designed and integrated without compromising efficiency and patient interaction. With each technological addition, build a process to incorporate the entire picture of performance balance.
The first step in planning any change is to identify the key personnel who will be responsible for implementing the change, and to inspire their commitment to the project. Make sure to include all employees early in the process to enhance workplace culture. This creates an environment where employees feel valued and supports your entire team.
In addition, consider these questions:
How and when will you involve your team in the performance balance process?
How will you convey the value and the benefits of this technology to all the people involved?
What specific actions will you take to ensure the structure and process portion of the technology integration is addressed? What are your goals and standards?
How will you create team synergy where everyone understands the purpose of this change, what to do, how to do it, and when to do it?
How will you ensure that all the people affected by this technology are taken into consideration and will benefit from its use?
4) Follow with training. Few things are more frustrating for employees than being thrown in the water headfirst to see if they can swim. Part of balancing technology with the solid systems they will replace or augment is committing resources for comprehensive training to get the most out of your investment. Effective training will allow your employees to focus on the human element of patient interaction rather than on learning the technology or troubleshooting with an office full of patients.
Provide written instructions for the technology's proper use for all users. A quick reference guide will save time and increase team confidence. Note any challenges and take action immediately to remedy problems.
Some questions to consider:
Will you implement this technology a little at a time or all at once? What is the time line between purchase, training, and "going live?"
How, when, and who will you train? (Will you also cross-train?)
Who will coordinate the training, implementation, and follow up?
How can you make the transition as seamless as possible?
How will you and your team troubleshoot if things don't go as planned? Do you have technical support quickly available if needed?
How will you incorporate verbal skills training to maximize the "WOW" factor of your new technology?
Are ergonomics a consideration?
5) Remember the basics. Until robots rule the world, people will remain at the heart of orthodontics. It is easy to get caught up in the excitement of "new" and forget about what made you successful in the first place. Make sure to continue the human interactions that work!
Clinical Team Examples
Be familiar with each patient's treatment plan and today's anticipated procedure prior to seating the patient. Gather the necessary instruments and supplies. Then, when the patient is seated, you can focus on the patient rather than on a computer.
Sure, using today's stunning 3D graphics will help you educate patients and parents, but for maximum cooperation, also maintain your personal connection and customized guidance to encourage each patient.
Administrative Team Examples
Welcome every patient, every time. Even while you must be on the phone, just looking up, making eye contact, and smiling can make a patient feel welcome. Care from the heart—it makes what we do special.
Educate patient families on the benefits they can expect from the technology you use. Explain that computerized appointment reminders, online access to payment records, and e-mailed progress reports to parents are a convenience for them. They don't want to hear that it is a convenience for you.

To read more articles by and about Lori Garland Parker, in our online archives.
Confirm the Balance is Working
Be careful not to assume that the technology is solving all problems. Ask yourself the following:
Is this technology a boon or hindrance to your productivity? How satisfied are you and your team with it?
What processes need to be adapted? What knowledge can you apply the next time you integrate a new technology?
Is your ROI what you expected?
As with any change, encourage feedback from your team, patients, and anyone else involved on what is working well and what areas are causing roadblocks. Ensure that all members of the team strive to create delighted, loyal patients not by only integrating technology with quality systems, but by also providing excellent customer service.
---
Lori Garland Parker is an orthodontic clinical consultant and co-founder of Consulting Network, Management and Training Solutions. She has developed numerous training and practice-management tools, and has lectured throughout the world. She can be reached via ConsultingNetwork.org.