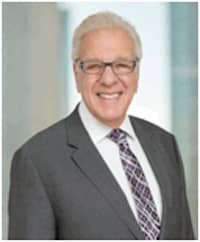 Smile for a Lifetime Canada (SFL) announced Allan Davis, DDS (pictured), of Toronto, as the organization's new national president. The nonprofit provides scholarships for orthodontic care for young people in need in Canada.
Davis assumes the role from immediate past president W. Ronald Redmond, DDS, MS, FACD.
Through its network of volunteer doctors and reciprocating orthodontic suppliers, Smile for a Lifetime Inc and Smile for a Lifetime Canada have donated more than $33 million in services to date.
Davis began his role as chapter president with Smile for a Lifetime in 2014 when the Toronto chapter was founded. He has served as president of the Toronto Orthodontic Club and The York Regional Dental Society. He graduated from Dentistry University of Toronto where he also earned his advanced training in orthodontics. He is currently retired from private practice.
In addition to Davis' appointment, Paul Korne, DDS, MCLD, has joined the organization's board as Vice President. Korne, a graduate of the dental school at McGill University, completed his residency program at Mount Sinai Hospital in Toronto. He earned his Master's degree in orthodontics at the University of Western Ontario in London. He owns a private practice in Montreal.
Save
Save