By Sharon M. Eder, DDS, Mount Kisco, NY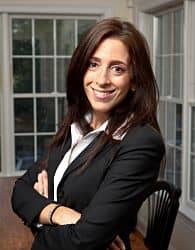 As orthodontists, we know that patients are just as concerned with how long it will take to fix their smile as they are with actually fixing it. In the past 20 years, new treatment devices and modalities have made the field of orthodontics more efficient, but not faster. Innovations have improved bracket design and treatment protocols, but in the past the only effective techniques to increase the speed in which teeth move through alveolar bone involved extensive surgery.
New research has shown that biological principles can be activated to accelerate bone remodeling and therefore tooth movement. The challenge to clinicians is how to take advantage of this bone-remodeling process for the purpose of orthodontic treatment.
The solution is a new micro-invasive technique called micro-osteoperforation, which stimulates cytokine activity and has been scientifically proven in university studies to accelerate alveolar bone remodeling. When clinicians create micro-osteoperforations in the alveolar bone, cytokine cascade is activated, resulting in a marked increase in osteoclast activity and bone remodeling. When an orthodontic force is applied immediately following micro-osteoperforation, the teeth will move toward the tension side and pass easily through the remodeled area.
Micro-osteoperforations performed using a new device and technique called the PROPEL System (developed by Propel Orthodontics) is an alternative to current surgical options used to accelerate orthodontics. This micro-invasive technique can be performed in minutes by an orthodontist in the office. There is little to no discomfort to the patient post-operatively, and there is zero recovery time with no post-operative restrictions. The procedure is indicated for approximately 80% of patients receiving orthodontic treatment and can be used in conjunction with any treatment modality, including but not limited to TADs, Invisalign, and conventional braces. Micro-osteoperforation has been shown to move teeth more than 50% faster than traditional orthodontics alone.1 So, when your patient asks, "When are my braces coming off?" Or, "How much longer?" They may be pleasantly surprised with the answer.
---
Reference
1. Teixeira CC et al. Cytokine expression and accelerated tooth movement. J. Dent Res. 2010;89(10):1135-1141.
Clinical data from same authors from one clinical trial at Bluestone Clinic at NYU and two multicenter private practices (250 cases) has been submitted for publication.