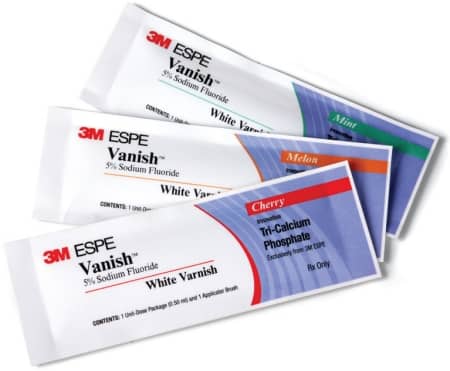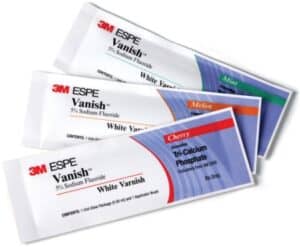 3M ESPE Dental will donate a portion of Vanish™ 5% Sodium Fluoride White Varnish sales to America's ToothFairy: National Children's Oral Health Foundation®. 3M's contributions will support America's ToothFairy programs that provide oral health education, preventive services, and treatment to vulnerable children and teens across the country.
According to America's ToothFairy, though nearly 100% preventable, pediatric dental disease is the most prevalent chronic illness among children in the United States. With the support of corporate underwriters like 3M ESPE Dental, America's ToothFairy is able to deliver preventive education and services that protect children from the devastating impacts of untreated tooth decay such as malnourishment, anemia, and life-threatening secondary infections as well as serious impacts to self-esteem, employment prospects, social development, and overall quality of life.
"3M ESPE Dental is proud to support smile-saving programs for at-risk children by contributing a portion of Vanish Varnish sales," stated James Ingebrand, president and general manager of 3M ESPE Dental Division. "By supporting programs that prevent children's pain and suffering from pediatric dental disease, 3M ESPE Dental is taking an active role in improving the health of families in the communities where we live and work."
"We are very grateful to 3M ESPE Dental for their extraordinary commitment to children's health," said Fern Ingber, America's ToothFairy President and CEO. "When purchasing 3M dental products, particularly Vanish™ 5% Sodium Fluoride White Varnish, dental professionals can feel proud that they are supporting a company that gives back to its community and truly cares about children's health and well-being."
In addition to financial support, 3M also donates Vanish Varnish and other dental products to America's ToothFairy to support the delivery of care through its Affiliate Network of nonprofit community clinics and programs.
Since its founding in 2006, America's ToothFairy has distributed more than $14 million in community-based programs, educational materials, oral care products, and financial grants through its national network of affiliate clinics and community programs.