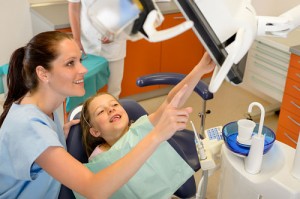 The American Association of Orthodontists (AAO) recently announced the expansion of its Donated Orthodontic Services (DOS) program to Tennessee—the first expansion since the program began 5 years ago. This comes as the AAO Board of Trustees recently established the DOS program as a 501(c)(3) charitable entity and appointed the program's first board of directors.
The DOS program is now incorporated as a Missouri nonprofit corporation ("AAO Donated Services") and has filed a Form 1023, Application for Recognition of Tax-Exempt Status under Section 501(c)(3) of the Code. The application is still pending with the IRS. Exemption, if granted, will be retroactive to the date of incorporation—April 3, 2014.
The new DOS Board includes Dr Ken Dillehay, Wichita, Kan, as president; Dr Michael Durbin, Des Plaines, Ill, as president-elect; and Tom Prescott, CEO of Align Technology Inc, as secretary-treasurer. Additional board members include Dr Aron Dellinger, Fort Wayne, Ind; Diana Friedman, CEO of Sesame Communications; Dr Myron Guymon, Logan, Utah; John Kringel, director of marketing for Dentsply GAC; and Dr Barry Raphael, Clifton, NJ.
The DOS program provides orthodontic care to indigent children without insurance coverage, or who do not qualify for other assistance in their state of residence. To offer the DOS program, the AAO collaborates with the Dental Lifeline Network (DLN). The DLN screens applicants for treatment and refers those who are financially qualified to participating AAO members, who provide their services to these patients on a pro bono basis.
The DOS program continues to operated in the original pilot states: Illinois, Indiana, Kansas, New Jersey, and Rhode Island. Currently the DOS program has more than 400 participating AAO members and nearly 450 patients in treatment. Approximately 260 DOS patients have completed treatment since the inception of the program in 2009.