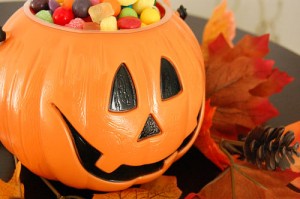 In celebration of National Orthodontic Health Month in October, the American Association of Orthodontists (AAO) is encouraging orthodontists who sponsor Halloween candy buy-back programs to consider a new beneficiary: The AAO's Donated Orthodontic Services, or DOS, program.
A 501(c)(3) charitable organization, the group provides care to low-income children and teens who don't qualify for other types of coverage.
"This is an easy way to help DOS provide access to care to kids in need," says Robert E. Varner, DMD, president of the AAO. "Many orthodontists donate candy buy-back proceeds to a charity of choice, and we are asking that 2014 donations go to helping those in need of orthodontic treatment. Kids who turn in their candy will be helping other kids get needed orthodontic care."
All donations are tax deductible.
Each sponsoring doctor or practice determines the per-pound price paid to participants, and sets limits such as who is eligible to participate, a maximum number of pounds of candy surrendered per person, and/or a maximum number of pounds of candy overall that will be accepted.
The AAO has information available on it website for members interested in taking part in the program. The website includes ideas and materials for starting the program in a practice.
DOS is active in Illinois, Indiana, Kansas, New Jersey, North Carolina, Rhode Island, Tennessee, and Virginia. AAO members who are interested in becoming DOS providers in these states may contact their state DOS chair or state orthodontic organization. Dentists in these states who are seeking pro bono treatment for a patient should contact the Dental Lifeline Network program administrator at (866) 201-5906.
AAO members who wish to start a DOS program in their state can visit the AAO website for information and materials or contact Ann Sebaugh at [email protected] for more information.