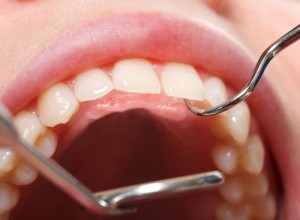 The Oral Cancer Foundation (OCF), Newport Beach, Calif, is encouraging dental professionals to take part in the 15th annual Oral Cancer Awareness Month, beginning April 1, 2014. As in years past, the organization is joining forces with professional societies and private sector companies to boost public awareness of oral cancer. Throughout the month-long campaign, the OCF will encourage dental practices across the United States to offer free oral cancer screenings in their communities.
"The dental community needs to be the first line of defense against oral cancer," said Brian R. Hill, founder and executive director of the OCF. "Just performing 'opportunistic' 5-minute oral cancer screenings of the existing patient population that visits a dental office every day could have a profound impact on our ability to discover the disease at earlier, even precancerous, stages. These are also public education opportunities, instilling in American minds the warning signs of a developing oral cancer. An engaged professional dental community, combined with an informed public, could help us dramatically reduce the mortality and morbidity of this disease."
When discovered early, oral cancers have an 80% or better survival rate, and the degree of treatment related-morbidity can be greatly reduced, OCF states. Similar to other cancer screenings, such as those for cervical, skin, prostate, colon, and breast cancer, oral cancer screenings can be an effective means of finding cancer at its earliest and most survivable stage.
The OCF has provided its partnering dental practices with a variety of materials needed to conduct the April screenings, and to generate exposure for the event within their communities. "Only with the involvement of a large network of participating professional offices and facilities will a reduction in deaths become a reality," Hill says. "An informed public helps early discovery and increases survivability."
The OCF has developed important strategic partnerships to accomplish the 2014 goals. This year, the organization will join forces with the American Dental Association, the Academy of General Dentistry, the American Academy of Oral Medicine, the American Academy of Oral and Maxillofacial Surgery, the American Academy of Periodontology, the American Academy of Oral and Maxillofacial Pathology, and the American Dental Hygienists Association.
OCF also has aligned with private sector entities Henry Schein Inc, LED Dental, and Bristol-Myers Squibb, who are asking their customer base to be active in this April's endeavor.