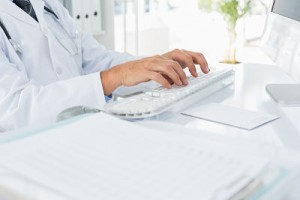 Athenahealth Inc, Watertown, Mass, and Henry Schein Inc, Melville, NY, are expanding a partnership that will facilitate Uniform Data System (UDS) reporting, which is a requirement for community health centers, including federally qualified health centers across the United States.
athenahealth's athenaNet® platform and Henry Schein's Dentrix® Enterprise program will collaborate to strengthen efforts to serve community and federal health centers. The integration of the platforms will automate the UDS reporting process, ensuring accurate, complete UDS reports, without the need for manual and time-consuming reconciliation between separate systems.
"Value-based care models, like the FQHC model, require substantial documentation and reporting; our goal is to automate these processes wherever possible to save valuable time and reduce cost for our clients," said Jonathan Bush, chairman and CEO of athenahealth. "By teaming up with Dentrix Enterprise, we are enabling our CHC and FQHC clients to work smarter and more efficiently as they pursue quality care, better health, and lower costs for their patients."
Family First Health of Pennsylvania and Three Lower Counties Community Services Inc of Maryland will participate in a pilot program to create standard documentation and efficient processes. The companies plan to roll out the integrated offering to their broader client bases in 2015.
athenahealth is a leading provider of cloud-based services for electronic health record, practice management, and care coordination, and Henry Schein is the world's largest provider of health care products and services to office-based dental, animal health, and medical practitioners.