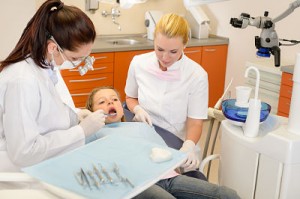 Colgate-Palmolive teamed up last week with the National Dental Association (NDA) for the launch of NDA-HEALTH NOW, a new health initiative that will send dental professionals, physicians, optometrists, and nurses into New Orleans' underserved communities to provide free health services and screenings.
As part of last week's kick-off celebration, Colgate Bright Smiles, Bright Futures® brought mobile dental vans to New Orleans' Treme Recreation Center to provide free dental screenings, oral health education, and treatment referrals to children in attendance.
"The NDA and Colgate Bright Smiles, Bright Futures have been working together to raise oral health awareness and improve access to care for over 2 decades," said Dr Marsha Butler, vice president of global oral health and professional relations at Colgate-Palmolive. "We know that simply telling children and their families that taking care of their teeth and gums is important is not enough. Over the years, we've learned that to successfully motivate change in behavior, taking the time to visit and speak to communities allows us to educate consumers on a personal level and show them why proper dental health matters."
Louisiana could greatly benefit from an initiative like NDA-HEALTH NOW. A Gallup-Healthways Well-Being Index survey conducted between January and December 2013 ranked Louisiana in the bottom five of states in which residents were most likely to have visited the dentist in the past 12 months. It was also one of eight states that have ranked in the bottom 10 every year since 2008. Similarly, a Pew Charitable Trust 2011 report indicated that the state of Louisiana received a grade of "D" for its ability to ensure low-income children's access to care.