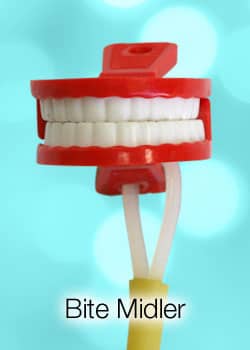 DUX Dental, Oxnard, Calif, has put the call out for participation in its 5th Annual Bib-Eze for Boob-Eze campaign to raise money for Mammograms in Action—a nonprofit breast cancer organization that provides funding for low-income and uninsured women and men who need screening and/or diagnostic procedures for the detection of breast cancer.
The annual fund-raising campaign asks participants to vote on the ugliest dental bib clip among those submitted by offices across the country. Anyone can vote for the dental bib clip they find most offensive. In turn, DUX Dental will give a $1 donation to Mammograms In Action for each vote.
This year's dirty clip contenders include characters with comical names such as "Rusty Chain," "Bite Midler," "Clip Cardashian," and "Eric Bib Holder." Voting is open now at bibezeforboobeze.com and runs until October 31, 2013.
For more information about this and other orthodontic companies, visit our Markiet Guide.