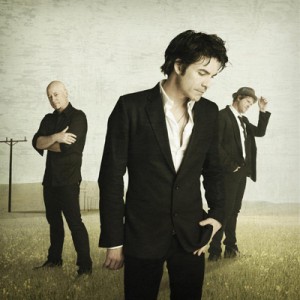 Sirona Dental Systems Inc, Long Island, NY, signed the GRAMMY Award-winning, rock-and-roll band Train to perform its hit songs during Sirona's upcoming CEREC® 30th Anniversary Celebration. The celebration will be held at The Venetian® and The Palazzo Hotel® in Las Vegas from September 17 to September 19, 2015.
In addition to Train, Sirona has enlisted a lineup of celebrity talent to perform at this year's event, including motivational speaker Tony Robbins; Fred Joyal, a speaker on dental practice marketing; and Bernie Stoltz, CEO of Fortune Practice Management. All speakers will present on topics that combine clinical business education and leadership skills that can be applied in a practice.
CEREC 30 will also provide a wide range of digital dentistry topics and clinical education opportunities at which attendees can earn up to 18 CE credits. In addition, an exhibit hall showcasing dental companies and their products and services will be open to attendees.
For more information, visit Sirona's website.