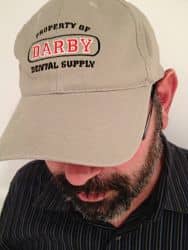 Darby Dental Supply LLC, Jericho, NY, has pledged to donate $5,000 to Lanmark360's "Shave the Shore" campaign to raise funds for Hurricane Sandy relief efforts. Once Lanmark360 raises $15,000, with Darby's contribution, the Shave the Shore campaign will contribute a total of $20,000.
Originally, Lanmark360 President, Howard Klein, publically pledged on Facebook not to shave until he personally raised $10,000 to help Jersey Shore families affected by Sandy. Michael Bocian, vice president of sales and marketing at Darby Dental Supply, then challenged Klein to raise the fundraising goal to $15,000 and promised to commit $5,000 if Klein reaches that new goal.
A 100% of all donations will go to the American Red Cross Hurricane Sandy Relief Efforts.
For more information about this and other orthodontic companies, visit our Market Guide.