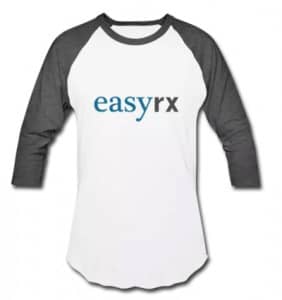 EasyRx, Atlanta, announced the launch of its EasyRx online shop. The shop offers clothing for men, women, and children, as well as various other items, with the EasyRx logo. All proceeds from sales in the shop will be donated to an orthodontic charity.
The company plans to poll customers twice a year on which orthodontic charity to donate the proceeds to.
"We thought it would be cool to offer some shirts and stuff with the EasyRx logo. And take the proceeds and donate to a charity. After research, we learned there are many great charities in orthodontics. So many, in fact, we were not comfortable choosing just one. Someone suggested polling our customers, which we think is a great idea. So, twice a year, we'll poll our customers for their vote on the orthodontic charity to make [a donation to]. We're excited. Everyone can get some EasyRx merch and do a little good.", said Todd Blankenbecler, president and CEO of EasyRx.