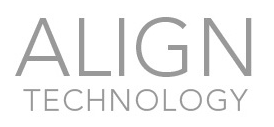 The US International Trade Commission (USITC) has extended the target date for completion of its review of the Initial Determination in the ClearCorrect, Round Rock, Texas, and Align Technology Inc, San Jose, Calif, patent infringement investigation. The new date has been set for April 3, 2014, according to Align.
Align initially filed an USITC complaint against ClearCorrect on March 1, 2012, asserting that ClearCorrect's aligners are made using digital data and treatment plans imported from Pakistan that infringe Align's patents. Align also has a patent infringement action pending against ClearCorrect in the United States District Court for the Southern District of Texas alleging infringement of nine Align patents, including four additional patents not included in the USITC litigation.
In May 2013, the Administrative Law Judge (ALJ) issued an extensive 816-page opinion finding that all 40 of the asserted claims contained in the seven asserted patents are valid, and that ClearCorrect infringes 37 of the 40 claims. Pursuant to USITC procedure, the Commission elected to review the ALJ's Initial Determination.