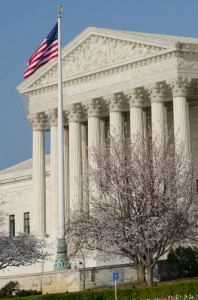 Align Technology Inc, San Jose, Calif, announced that the United States International Trade Commission (ITC) affirmed the Administrative Law Judge's (ALJ) initial determination that the ClearCorrect entities have infringed five patents asserted by Align.
The ITC has issued cease-and-desist orders for the ClearCorrect entities – ClearCorrect Operating LLC, Round Rock, Texas, and ClearCorrect Pakistan, Lahore, Pakistan – and has since terminated the investigation.
Align filed an ITC complaint against ClearCorrect on March 1, 2012, asserting that ClearCorrect's aligners are made using digital data and treatment plans imported from Pakistan that infringe Align's patents. Align also has a patent infringement action pending against ClearCorrect in the United States District Court for the Southern District of Texas, alleging infringement of nine Align patents, including four additional patents not included in the ITC litigation.
"While we have not yet had the opportunity to review the opinion, we have been notified that the Commission found a violation of Section 337 based on the finding that the ClearCorrect entities infringe at least 18 claims of Align's patents," said Roger E. George, Align Technology vice president and general counsel.
"The ITC has spoken, and it agrees with the ALJ, Align, and the ITC Staff Attorneys that these patent claims are valid, and that ClearCorrect infringes them," he added. "ClearCorrect can no longer use Align's patented process to generate infringing digital data and then simply import that data from Pakistan to print out molds used to make aligners in the US. We appreciate the ITC's assistance, and we will continue to vigorously defend our patents against infringement by domestic and foreign competitors."
With the ITC process now resolved, Align says it will resume its federal court patent infringement case against ClearCorrect in order to recover monetary damages unavailable at the ITC.