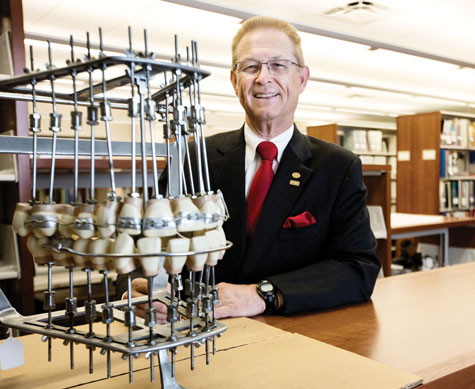 By Justin W. Sanders | Photography by Jennifer Silverberg
Robert Varner, DMD, was born and raised in Grants Pass, a small town near the border of Oregon and California, and established his orthodontic practice just ?60 miles to the north. Aside from brief stints pursuing his education and completing military service, he has never strayed far from his geographical roots, quietly building a devoted clientele and a legacy of service to his profession over more than 3 decades.
But this month, the humble doctor from southern Oregon takes the spotlight of the biggest national stage in orthodontics—as the incoming president of the American Association of Orthodontists (AAO).
Planning Ahead
From his career beginnings in Roseburg, Ore, Varner's rise to the top has been steady and sure. His success both professionally and politically has come not from flashy grandstanding, but from a steady flow of small, smart decisions and an ability to see the big picture.
"I'm a big believer in what I call 'incrementalism,'?" Varner says. "If we all, no matter what you do in life, work to make things better in the position that you are in, then you've made an incremental improvement. We can all make things a little bit better than we found them, and if we do that, just think of how we would move forward as a country."
Born and educated in Oregon, Varner received his Bachelor of Science degree from Oregon State University and his DMD from the University of Oregon Health Sciences Center. After serving 3 years in the Navy, including an internship at Balboa Naval Hospital in San Diego and practicing general dentistry on a destroyer tender, he began his residency in orthodontics at the University of Oregon Dental School.
Transitioning from dentist to orthodontist, Varner "was surprised at how much more complicated it was than it appeared," he recalls. "My impression was you put a few braces on, change a few wires, teeth get straight, and you're done. So even though I was a dentist and had been practicing for 3 years, I didn't understand or know anything about how to move teeth or how the treatments are affected by the skeletal structure of each individual patient. It's just way more complicated than I thought it was."
But Varner was fascinated by the new technical challenges orthodontics posed for him, and was attracted to the type of clientele generally served by the profession.
"It's such a wonderful age group that you're dealing with," he says. "It's trite, but it's true: Each and every time I take the braces off of a patient and they see their healthy, beautiful smile for the first time without braces on, it really makes it all worthwhile. It's a daily reward you just can't put a dollar sign on."
In addition to the sheer enjoyment his chosen work gave him, Varner's knack for planning ahead was a perfect match for a career in orthodontics, and established itself early on. In both college and dental school, he worked part-time jobs on the side while his wife worked full-time, which allowed him to emerge from school debt free. This trend continued into his orthodontic residency, as Varner practiced dentistry two times a week in-between completing his degree.
"I was very fortunate compared to our dental students today," he says. "When I got out of my residency I actually had money in the bank, whereas today, our residents are oftentimes $250,000 to $300,000 in debt."
But the extent of Varner's foresight had only begun to manifest. Upon completing his residency and prior to moving to Roseburg, he sought out a 2-acre plot of land near the local junior high, an advantageous location because the "typical age bracket of your clientele can just walk right over to your office."
He proceeded to build a dental facility that could host as many as six other dental practitioners, surrounding himself with "other general dentists who would hopefully refer patients to me. It was a business decision that my wife and I made, and it certainly worked out well."
Protecting His Profession
By now, it was clear that Varner's organizational skills were complemented by an affinity for community building and leadership. These abilities would converge in an illustrious sub-career in orthodontic politics, though Varner never planned to rise through the system like he has.
When he first entered orthodontic politics, it was because he was worried about new federal regulations regarding PPOs "and these types of things." Even then, the possible socialization of medicine and dentistry was a hot topic for practitioners, though Varner was most concerned about "protecting the public," he says, "because the public really doesn't understand all this stuff, and then all of a sudden they end up paying a whole bunch more in fees or they can't have access to treatment. I got to thinking, 'You know, I can let this happen to me, or I can try to do something about it.' "
Varner began showing up to meetings of the Oregon State Society of Orthodontists and making his voice heard. From the start, he found himself encouraging his fellow orthodontists to make their voices heard as well, and to be involved with the policies that directly affected their industry. "I got involved with orthodontic politics to help protect the profession," Varner recalls, "and, of course, I had ulterior motives; because if you're protecting the profession, you're also protecting your own business."
Before long, he was elected president of the Oregon State Society of Orthodontists, then to the board of directors of its umbrella organization, the Pacific Coast Society of Orthodontists (PCSO), where he was chosen to become an officer. Soon, Varner found himself president of the PCSO. The largest of the American Association of Orthodontists' eight constituent societies, the PCSO serves orthodontists across Washington, Oregon, California, Nevada, Arizona, Hawaii, and part of Idaho, as well as Guam, British Columbia, Alberta, and Saskatchewan.
A short time after becoming PCSO president, Varner's colleagues began encouraging him to go even higher and put his name in to be on the AAO Board of Trustees. The rest is history: "Time has gone by, and here I am, 9 years later, president of the organization," Varner says. "But I couldn't have done it without the support of my colleagues, and especially my very understanding wife and best friend of 48 years, Jacquetta."
As the administrative wing of the AAO, the Board of Trustees enacts Association policy when the House is not in session, which is most of the year. As Varner puts it, "We're kind of the worker bees to see that it's done." Said work entails, among other items, planning the AAO's Annual Session, providing continuing educational opportunities to AAO members, and educating the public about the benefits of orthodontic treatment and the educational qualifications of orthodontic specialists.
Varner tells Orthodontic Products he intends to focus on three main items as AAO president:
1) Engage New and Younger Members. "Our Gen-X and Gen-Y folks have different needs and wants than people my age," Varner says. "My age group and the groups afterward tend to be technology savvy, but for the Gen-Xers and particularly the Gen-Yers, I would say technology is a way of life. That's how they communicate with each other. That's how they prefer to learn."
Varner cites increased social media efforts as well as the digitalization of AAO's trade resource, the American Journal of Orthodontics and Dentofacial Orthopedics (AJO-DO), as part of the Association's efforts to connect with an increasingly connected industry. He also says that young orthodontic professionals are less inclined to "contribute as much time as some of us older people have" to a professional association like the AAO. "To be able to reach them, we would be looking at creating ways that they can serve over a shorter period of time, perhaps in task forces and committees. Rather than being signed up for something that takes several years, they can do something over several months."
2) Engage the International Membership. According to Varner, international orthodontists now make up around 19% of the AAO's total membership, meaning it's more important than ever before for the Association to engage at the global level. "Every country, of course, has different ways that they have their orthodontic association organized," Varner says, "but one of the common things people need is continuing education. They want to know what the latest research is."
To that end, most of the AAO's international members receive the digitalized version of the AJO-DO, but Varner also intends to strengthen efforts toward an online organizational system for them. The goal is to provide each international faction with an AAO-centric virtual community by which representatives from each country could more easily share with the Association the types of educational opportunities they would like to have and other services that could be provided for them.
"There are all kinds of opportunities," Varner says. "A lot of it stems around the ability to communicate electronically."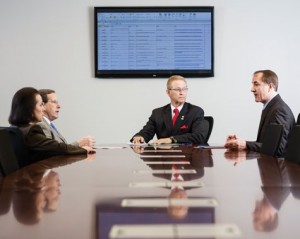 3) Form Alliances with Other Health Entities. The final item on Varner's presidential agenda seeks to form "a common ground where we can all work together to improve the overall health of our patients," he says. Much of the success of this goal is dependent on the ways in which the Affordable Care Act (ACA) affects dental insurance. "We won't really know until the regulations have been developed and are published and interpreted," Varner says. "Because one of the things we're finding is different states seem to be interpreting these regulations differently."
Fortunately, the AAO is particularly well-suited to process the still-developing impact of ACA thanks to a legislative council in Washington, DC, that connects the organization to matters pertaining to federal legislation and regulations. When "something comes up that would appear to us that it's not going to be beneficial to the public," Varner explains, the AAO actually testifies in Congress, sharing its concerns with the members there with whom it has a relationship. "We don't want to be self-serving, but the important thing we have found out is, if the public is protected and informed, that also helps our Association and our members."
To cite a recent example of this in action, Varner explains that, before the Affordable Care Act went into effect, Congress was aiming to eliminate employer-sponsored Flexible Spending Accounts (FSAs) to help pay for the new plan. However, for many orthodontic patients, FSAs, which allow parents or patients to set aside a portion of their salary in a tax-exempt account, may be a major part of the financing process. Without them, many patients would not be able to afford orthodontic care at all.
Fortunately, through the efforts of the AAO, which regularly visits Capitol Hill to meet with legislators and government officials, and other concerned medical providers, Congress chose to keep FSAs, though at an annual limit of $2,500. Now, when the AAO visits DC, the goal is to increase that limit as well. "It's definitely in the public interest," Varner says. "If you look at the affordability of all health care, it really helps if each individual can decide where they want to spend their [pre-tax] health care dollars."
Varner and the AAO's role in national politics is almost as important as its role in industry politics. The Association generally sends between 70 and 100 members to DC to meet with legislators about the pressing issues of the day. In 2014, Varner says the organization's main concerns are a repeal of the 2.3% excise tax on medical devices ("It just raises the cost of providing health care to the public and really shouldn't be there"), legislation that "actually helps small business," and the easing of student loan debt for orthodontic-related training programs.
Fixes to all of these issues, Varner says, "will hopefully make healthcare more affordable and decrease the cost of it as much as possible to the public."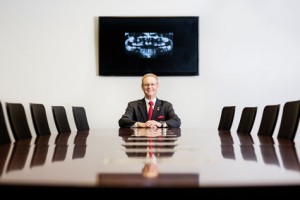 Building Consensus
As a young man, Varner "never dreamed" that in his career he would be a regular visitor to Capitol Hill to push for changes that would benefit his profession. He has found that, much like he has approached his own career, the politicians there "actually look for input from people that are out there working in business and healthcare and whatever type of legislation that they're contemplating. Most of the [members of Congress] want to know the facts before they make a decision. That was a thing that was surprising to me, that process of getting input from folks out in the rest of the country. It's an important part of the process."
Though Varner is surprised that our nation's politicians would be interested in hearing from their constituents, it has been his own ability to listen to others, without judgment, that has fueled his own rise through orthodontic politics. He has always striven, in every situation, to "take in all the facts," he says.
"I try not to make it personal or get upset about things. You have to analyze the situation and come up with alternatives that meet the needs of the most people. I've worked at being a consensus-builder, to find that one idea or option that gives most everybody the chance to feel like they've won something.
"I would never have dreamed it possible from my small town in Oregon to get to this point in my career," says Varner, who retired at the end of 2012, after a 40-year career he loved. "It's really, truly humbling. In the last few years, I've noticed the article [in Orthodontic Products] about the [incoming] president because they were people I knew, but it never dawned on me that one day it was going to be me. It's almost surreal. It's like it's somebody else, but it's actually me." OP
Justin W. Sanders is a freelance writer for Orthodontic Products. He can be reached at [email protected]