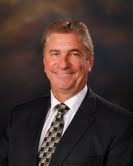 John Nabors has joined Biolux Research, Vancouver, as the company's vice president of global sales and marketing.
According to Biolux, Nabors will be responsible for the commercialization of the OrthoPulse™, a new product designed to accelerate orthodontic tooth movement and reduce treatment timelines. The technology is scheduled for commercial soft-launch in mid-2014 in select target markets within Canada and Europe, followed by introduction into other markets.
Most recently, Nabors served as director of US sales at TP Orthodontics.
"We are delighted to welcome John to our team and feel that his global expertise and relationships in the orthodontic industry will lead to successful commercialization of our OrthoPulse product and technologies," says Kevin Strange, President and CEO of Biolux Research. "We are confident that 2014 is going to be a very exciting year for Biolux, and we look forward to significantly reducing treatment timelines for orthodontic patients and orthodontists."