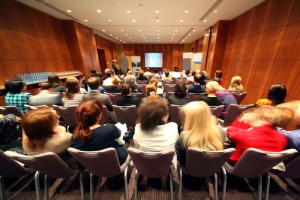 OrthoAccel Technologies Inc®, Bellaire, Tex, will present a number of scientific lectures discussing the company's AcceleDent® technology and treatment during the American Association of Orthodontists (AAO) 2014 Annual Session in New Orleans.
Sharon Orton-Gibbs, BDS, FDS, DOrth, MOrth, MSc, the first orthodontist in the United Kingdom to offer AcceleDent, will present a lecture titled, "Faster Treatment with Micro-vibration: AcceleDent Use in Private Practice," as part of the association's Doctors Scientific Program during the annual session.
Orton-Gibbs will incorporate case studies and clinical evidence to show orthodontists how she has been able to help patients achieve the smile they want in 6 to 15 months using AcceleDent.
OrthoAccel also will host micro-lecture sessions at the company's booth. The sessions will be facilitated by six clinicians who will share scientific and clinical evidence supporting AcceleDent for orthodontists interested in incorporating the treatment modality into their practice.
"As the sole provider of an FDA-cleared device that accelerates orthodontic treatment, we recognize our responsibility to advance the field of accelerated orthodontics by proving that AcceleDent resolves patients primary concern with orthodontics – length of treatment – and by showing doctors how they can grow their practices by incorporating AcceleDent as standard of care," said Mike Lowe, president and CEO of OrthoAccel.
A full list of the company's lecture AAO lecture schedule is available here:
The company recently published the schedule of sponsored events for this year's AAO session:
AcceleDent Lecture Schedule
Dr. Sharon Orton-Gibbs – "Faster Treatment with Micro-vibration: AcceleDent Use in Private Practice"
• Monday, April 28, 1:45 – 2:30 pm (Ballroom C)
Micro Lectures to be Held in Booth #2405
Dr. Dawei Liu – "Noninvasively Enhancing Orthodontic Tooth Movement"
• Saturday, April 26, 11 – 11:25 am
• Sunday, April 27, 11 – 11:25 am
• Monday, April 28, 11 – 11:25 am
Michelle Shimmin – "TC Integration of the Accelerated Orthodontics Option"
• Saturday, April 26, 11:30 – 11:55 am
Dr S. Jay Bowman – "AcceleDent – A View from the Clinical Trenches"
• Saturday, April 26, 12 – 12:25 pm
Dr Neil Warshawsky – "AcceleDent: Life IS Good in the Fast Lane!"
• Saturday, April 26, 12:30 – 12:55 pm
Dr Kenji Ojima –"AcceleDent with Strategic Aligner Orthodontics"
• Saturday, April 26, 1 – 1:25 pm
• Sunday, April 26, 1 – 1:25 pm
Dr Straty Righellis – "Clinical Efficiency with the Addition of Pulsatile Forces"
• Sunday, April 27, 11:30 – 11:55 am
• Monday, April 28, 12 -12:25 pm
Sarah Keller – "Launching AcceleDent into Your Practice"
• Sunday, April 27, 12 – 12:25 pm
• Monday, April 28, 12:30 – 12:55 pm
Dr Robert Miller – "AcceleDent and the Treatment of Class II Cases"
• Sunday, April 27, 12:30 – 12:55 pm
• Monday, April 28, 11 – 11:55 am