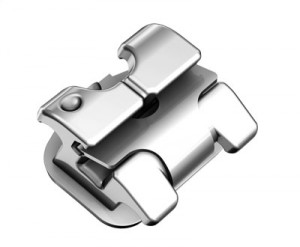 3M Unitek, Monrovia, Calif, has introduced the Victory Series™ Active Self-Ligating Brackets to its Victory Series™ line. The company used "extensive practitioner input" to design the Victory Active SL Brackets, which are pre-coated with APC™ II Adhesive.
Victory Series Active SL Brackets features a durable and easy-to-use ligating mechanism. A full slot-width-size door allows for better rotational control and requires no special instrument to open or close the door. Patient comfort is improved with design aspects like round, low-profile hooks and rounded edges on the bracket body.
According to the company, "The design of Victory Series Active SL Brackets allows dynamic interaction between the ligating mechanism and the archwire as treatment phases change, with performance advantages in each stage — passive, interactive, and active. With this design, orthodontists can efficiently progress from the initial leveling and alignment through final finishing and detailing."
Victory Series Active SL Brackets are available pre-coated with APC II Adhesive, which helps reduce bonding steps and variables for added efficiency and convenience.