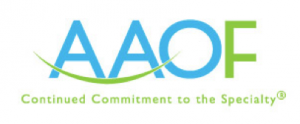 The American Association of Orthodontists Foundation (AAOF), the charitable arm of the American Association of Orthodontists (AAO), has received a $500,000 gift as part of the Martin "Bud" Schulman Postdoctoral Fellowship Award presented by the Schulman Study Group, one of the largest orthodontic study groups in the United States and Canada.
The funds are designated specifically for research, and will help support the AAOF's Postdoctoral Fellowship Award. A portion of the award also will be used to underwrite orthodontic research conducted in graduate schools across the United States and Canada.
"This is the largest single, first-time gift we have ever received, and the very first that has come through our new Named Awards effort," says Eric Nease, DDS, MDS, president of the AAOF. "We are grateful to the Schulman Study Group for this generous contribution, and for being the first donor in this new undertaking."
The Schulman Study Group helps orthodontists network, share best practices, provide continuing education opportunities, and explore new technologies affecting the profession. With more than 100 members from the United States and Canada, the Schulman Study Group is one of the largest of such professional groups in the country.