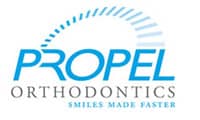 PROPEL Orthodontics, Ossining, NY, is offering its patients a chance to win a $500 Apple gift card if they share their treatment results on the company's Facebook page.
The PROPEL System is an in-office orthodontic treatment that stimulates bone to accelerate tooth movement and reduce treatment time.
For a chance to win the gift card, patients can visit the company's [removed]Facebook page,[/removed] where they can post before-and-after photos or share testimonials on their PROPEL treatment.
All patients who participate will be entered into a drawing for a chance to win the $500 Apple gift card.
For more information about this company, or others, visit our Market Guide.