American Orthodontics, Sheboygan, Wis, recently announced several improvements to its PowerScope Class II Corrector.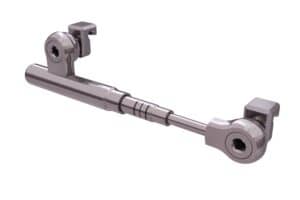 According to the company, the appliance will now be known as PowerScope 2 and will feature improvements, such as a thicker, more robust attachment nut for increased strength and durability, wider slot tolerance with mesial-distal chamfer for easier wire insertion, and enhanced activation indicators for quick reference during the activation process.
The wire-to-wire device requires no assembly, is design to ensure patient comfort, and eliminates the need for headgear tubes or special band assemblies, the company says. The appliance also can be used with either banded or bonded molar tubes.