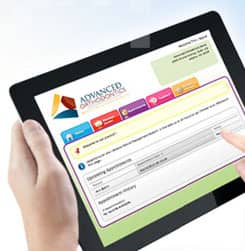 Solutions by Design, Clovis, Calif, is offering bLink PRO, their web-based appointment-reminder application, at a special rate for those who purchase the service by July 1, 2013. Normally priced at $199 per month, orthodontic offices can sign up for $99 per month during the limited time deal.
The bLink PRO software provides email and text appointment reminders, as well as online patient payment processing. It also integrates with AOA Lab's AOA Access portal to pass patient records and data directly from the treatment chart to the lab, along with records and appliance prescriptions.
Solutions by Design will soon release bLink 2.0, which features a multi-disciplinary interface for orthodontics to communicate with referring dentists, confirmations with reporting from patients, mass and group email, and more. Those who purchase the bLink PRO application during the offer will be able to upgrade to the latest version at no extra cost once it is released.
For more information about this and other orthodontic companies, visit our Market Guide.