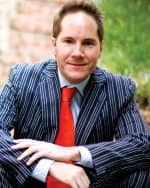 When I was a patient in search of an orthodontist, I looked for someone whose practice was close by and who had copious clinical experience with the type of treatment I wanted. I never asked myself, "Is Dr X a good self-promoter?"
In fact, as a consumer in general, I tend to be wary of people and companies that seem too eager to have my business. My generation has been bombarded with ads for so much of our lives and in so many different forms that the most effective way to target us now is through "anti-ads" that mock the very concept of trying to sell a product with a straightforward sales pitch.
But in order to be successful in any small business, you have to let potential customers know what you have to offer. Marketing for medical and dental professionals is especially tricky because you want to come off as a skilled clinician and not a salesman. To my mind, the key is for the orthodontist to think less in terms of advertising and more in terms of branding.

Join the conversation by .
Orthodontists in the past have established themselves as public personalities by appearing in schools to speak about oral hygiene, by sponsoring local events, or by treating referring dentists' offices to lunch. These methods have their place, but in an increasingly crowded field serving an increasingly tech-savvy populace, new branding tactics are coming to the fore. The subject of this month's cover profile, Jacqueline Fulop-Goodling, DMD, has used technology to project her personality. She created an Invisalign app for smartphones, she has an active social media presence, and she has made ingenious use of coupon sites to build relationships with referrers. The overall effect is that she speaks to patients and colleagues in the language that they each understand.
And as it turns out, the most universal language of our age is personal branding. It starts when you choose your first e-mail address, transforming Tracey Jones into hulaprincess83; it builds tweet by tweet, one Facebook update at a time; and it reaches its pinnacle with the blog and the YouTube channel. So if you want to connect with the patients and parents of today, don't sell yourself—just be yourself.
Christopher Piehler
/p>