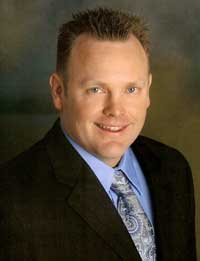 DentalEZ® Group, Malvern, Pa, a supplier of products and services for dental health professionals worldwide, has appointed Jeff Clark to the position of equipment sales representative.
In his new position, Clark will be responsible for developing new prospects and additional DentalEZ, RAMVAC®, CustomAir®, and Nevin Laboratories Inc equipment sales. His territory will include the regions of Northern California and, with the exception of Las Vegas, the entire state of Nevada.
"Jeff has a perfect mix of industry experience, product knowledge, and client relation skills for such a highly visible position," said Daryl Reynolds, regional sales manager for the DentalEZ Group. "I have no doubt that, given Jeff's professional background, he will quickly become a leader in our sales force."
Prior to joining DentalEZ, Clark was employed at Sullivan-Schein Dental as a project coordinator. Clark's resume also includes employment with Patterson Dental Supply as a field service technician.
Clark can be contacted at (800) 293-5206, ext 1533 or [email protected].