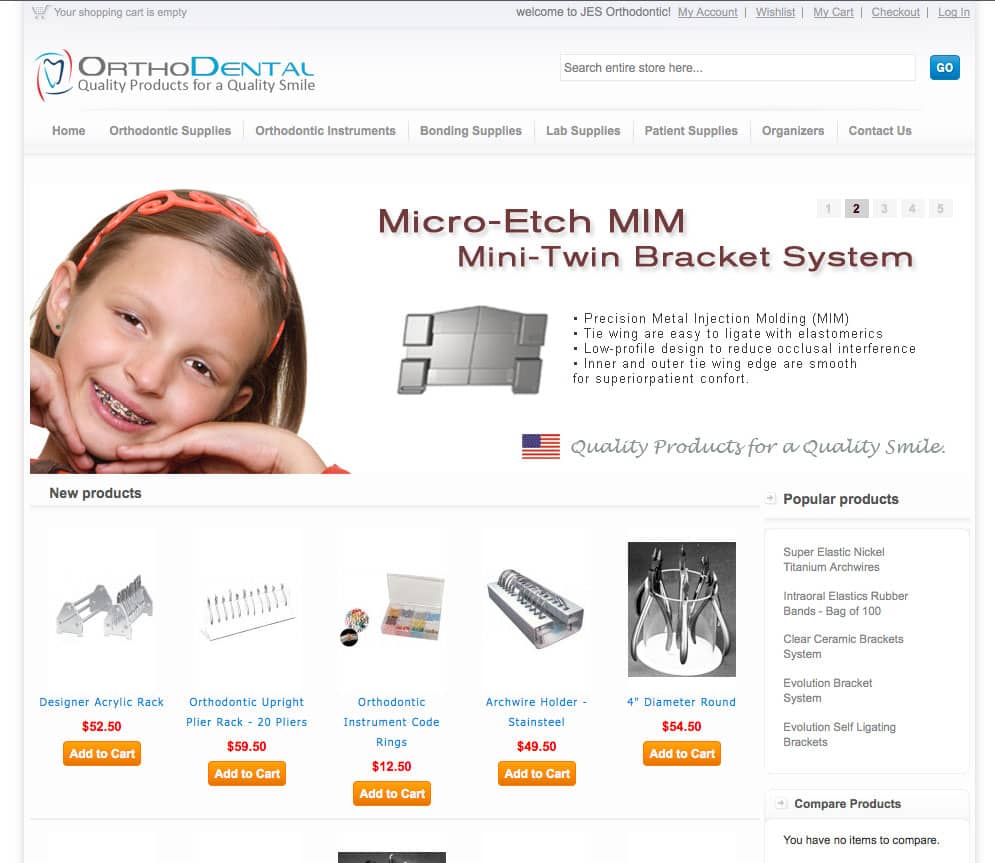 JES Orthodental, Fort Lauderdale, Fla, recently launched its new online store JES-Orthodontic. The new Web site allows customers to purchase products and send purchase orders. It also features all of the company's new products available and is updated frequently.
The site allows for page viewing all products and contains listings of specials and discounts. The new site is also compatible with mobile devices.
For more information about this and other orthodontics companies, visit our Buyer's Guide.