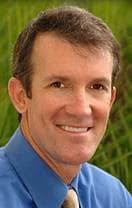 Lee Legler, DMD, of Legler Orthodontics, Vero Beach, Fla, is launching the 2nd annual Making Smiles Scholarship Program in October. Legler and his wife Kelly started the program in June 2009 to provide orthodontic scholarships to local students who showed a commitment to community service.
In the program's first year, the couple donated $25,000 in orthodontic scholarships to five students.
"We knew we wanted to create a scholarship program to donate orthodontic treatments to outstanding kids who really needed it, and to inspire these young people to contribute more to the community," said Kelly Legler.
The scholarship program requires a 3.0 grade point average or higher (B average minimum), leadership qualities, strong parental involvement, financial need, and a desire to help others through charitable service or volunteerism.
"While all the requirements are important to us, we are most concerned with awarding a student who wants to give back to their community. I feel very strongly that a young person who learns early on to 'create smiles' for others through charity will have a lifetime of success," said Lee Legler.
Scholarship winners are required to start a charitable program of their own by identifying a group of people in need, and then creating and implementing a program to serve the need. Their progress is monitored by the students' schools and Legler Orthodontics during their treatment time in braces.