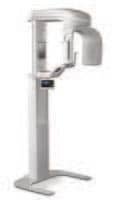 Midmark, Versailles, Ohio, is offering a $1,000 cash rebate on purchases of its Progeny Vantage™ Panoramic System.
The Progeny Vantage features field-selectable left, right, or center patient entry. The system has three lasers, left and right mechanical controls, five pre-programmed exam selections, and the VantageTouch™ user interface. The system has a dedicated PC workstation and TWAIN connectivity software.
Orthodontic and dental facilities can receive the cash rebate with the purchase of a Progeny Vantage by April 15, 2011. Rebate request forms and a copy of the facility's invoice must be received on or before April 30, 2011.
For more information about this and other orthodontic companies, visit our Buyer's Guide.