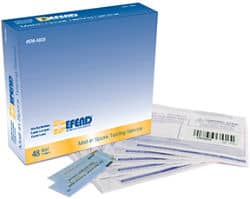 Mydent International, Hauppauge, NY, has introduced DEFEND Mail-in Sport Testing Service, available for steam, chemical vapor, dry heat, and ethylene oxide sterilizers. Mydent's Spore Testing service provides test results within 24 hours of receipt of registered tests via its new, secure online web portal .
This service includes detailed documentation of test results as well as a reminder system to help orthodontic professionals stay on schedule.
For more information about this and other orthodontic companies, visit our Market Guide.