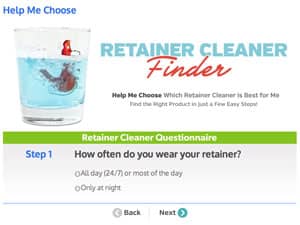 DentaKit.com, Belmont, Calif, is offering a new tool for helping patients find the right retainer cleaner.
The Retainer Cleaner Finder tool, available on the company's website, asks patients a few simple questions and then, based on their answers, advises them on the best retainer cleaner for their needs.
For more information about this and other orthodontic companies, visit our Market Guide.