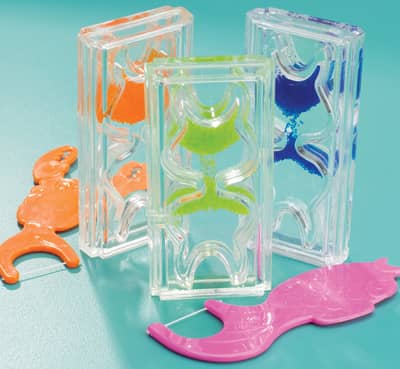 Practicon, Greenville, NC, has added Liquid Tooth Timers to its line of products. The timers promote proper dental care for young patients through colorful mineral oil "sand" that floats from top molar to the bottom molar for a 2-minute duration.
Two lines with 28 spaces per line of imprint space are offered for referral information.
For more information about this and other orthodontic companies, visit our Market Guide.