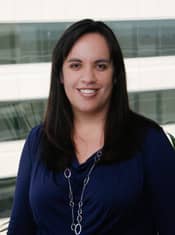 When I arrived in Philadelphia for the AAO Annual Session last month, it wasn't my first time in the city. While based in Los Angeles now, I spent a decade on the East Coast and frequently found myself stopping off in Philadelphia for a few hours or days. I had already spent time exploring its landmarks and its neighborhoods. But this visit gave me a new perspective.
Philadelphia's identity is rooted in its role in the development of American democracy. Just walking the cobblestone streets around Independence Hall, you can feel that history. But then, when you look up and scan the Philadelphia skyline, you can see how drastically the city has evolved since the founders gathered to sign the Declaration of Independence in 1776.
During the Annual Session, I spent a full 4 days walking the floor in the exhibit hall and attending lectures. Going from booth to booth, I saw what was new in intraoral scanning technology and cloud-based practice-management software, as well as brackets and buccal tubes. Sitting in the lecture halls, I heard how orthodontists are taking traditional treatment plans and incorporating new technology and research to evolve how they do what they do.
The lesson: Just as the city of Philadelphia hasn't remained static, neither has the field of orthodontics. Every aspect of the orthodontic profession is evolving—from treatment and marketing plans to technology.
When I started putting together this month's issue, I didn't realize how much it was echoing this theme of evolution. While Neal D. Kravitz, DMD, MS, writes about the evolution of aesthetic archwires to complement the clear bracket systems that many patients seek out, Dusty Green writes about the evolution of video marketing and the role it has in building personal relationships with patients before they ever walk in the door.
Every year, the AAO Annual Session demonstrates how much the profession has changed from the previous year. And just as the city of Philadelphia shows how the new can integrate with the old to create a dynamic city, the Annual Session shows how the old can integrate with the new to create a dynamic profession. OP