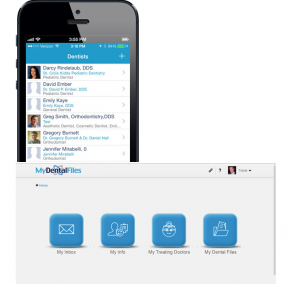 RecordLinc, San Francisco, has launched the MyDentalFiles online portal and iOS application that allows patients to maintain their own dental history and update their health history forms in real time.
According to the company, MyDentalFiles offers a single, secure, and convenient location for patients to access their dental images, referrals, and treatment plans. In addition, the system enables patients to fill out and update their medical history and dental history before their appointment, saving time for both the patient and the practice.
"Patients no longer have to spend time filling out paperwork before appointments; they move straight to the chair. [This reduces] radiation exposure by taking less x-rays, and dentists can get updated health histories automatically," the company said in a released statement.
MyDentalFiles also enables patients to have doctor-to-patient communication in a HIPAA-compliant portal.
Visit www.MyDentalFiles.com to sign up and use the HTML version of the application, or download the iOS app on the iTunes App Store.