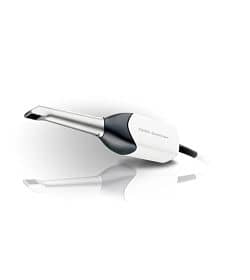 Sirona Dental Systems, Long Island City, NY, has introduced the new CEREC® Omnicam for its CAD/CAM systems. The CEREC Omnicam features an ergonomic handpiece and optics designed for better intraoral access. The ColorStreaming feature allows continuous capture of the oral cavity as well as displaying the 3D data in full color.
The CEREC Omnicam records 2D and 3D data and captures half-arch and full-arch impressions. The camera has an anti-shake feature and provides a uniform field of illumination. The system is powder-free.
For more information about this and other orthodontic companies, visit our [removed]Buyer's Guide[/removed].