by Christopher Piehler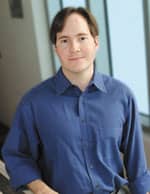 The year is still fairly new, but in the orthodontic world and the world at large, 2008 has already proven to be a time of uncertainty. Big questions hang in the air: Will the American economy regain its momentum, or will bad mortgages, crushing consumer debt, and soaring fuel prices drag it down? Who will be the next president? Where will the next orthodontic merger or acquisition come from? With the rapid pace of change in the industry, I feel confident in predicting that this last question will be answered first. Since the previous issue of Orthodontic Products, for example, Raintree and Glenroe have merged. How this will affect individual orthodontists remains to be seen.
As for the other questions, there are so many factors involved that you could spend years pondering how myriad different scenarios might play out. Instead, inspired by this month's cover subject, Lisa Alvetro, DDS, MSD, who is helping to build an orphanage in Tanzania, I think that in times of uncertainty, it makes sense to focus on the very basic question, "What can I do to make things better in some small corner of the world?"
To keep up with the latest changes in the orthodontic business, check out "Top News."
Having spent the last 4 years interviewing and writing about orthodontists and dentists, I can say that members of these professions are notable for their charitable work. For example, you may know that February is National Children's Dental Health Month—and that's more than just a title dreamed up to goad kids into brushing twice a day. By the time this magazine is in your hands, more than 51,000 dental professionals will have celebrated the month by providing free dental services to more than 500,000 children from low-income families at more than 2,000 sites across the country.
Every week, it seems, I read a news item about an orthodontist giving money or time to a worthy cause, often having to do with kids. Why is this? I think it is because, practicing in what has often been called "the 5 mm specialty," orthodontists understand that small changes can make a big difference.
Are there any small changes that would make this magazine more useful to you? Please write and let me know.
Christopher Piehler
/p>