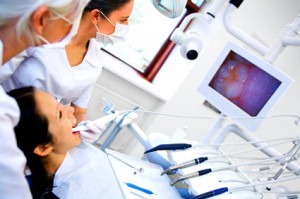 By Roger P. Levin, DDS
New technology in orthodontics is good… as long as it is the right technology. To be worthwhile, it must provide a return on investment. Highly successful ortho offices analyze total cost and estimate revenue before purchasing.
What to Ask When Evaluating Technologies
Evaluate technologies carefully. Some orthodontists get excited about new technologies, but an ortho practice is a business. Ultimately, the question is: will the technology provide a positive return on investment for the practice?
1) Will It Increase Efficiency? Does the technology make you and your team faster? Does it enable you to perform better? If so, it should definitely be considered, because increased productivity and fewer bottlenecks lead directly to greater profitability.
2) Will It Generate New Revenue? Ortho practices should always be on the lookout for new ways to generate more revenue. For example, many orthodontists who initially hesitated to invest in digital scanning technology changed their minds when they realized its value in patient satisfaction, marketing, and productivity.
3) Will It Reduce Costs? Many products come with hidden costs, while some others may not perform as promised. Consequently, it may be appropriate to request a 90-day trial before making a final commitment.
4) Will It Provide An Adequate Return On Investment? Ortho practices operate with significant overhead. Therefore, each new technology purchase should be able to provide a timely return on investment. In addition to the initial price, there can be other costs, such as training and yearly upgrades. Doctors should investigate and project all the costs associated with new technology.
Orthodontics will continue to evolve due in part to advances in technology. When considering technology investments, orthodontists need to take a measured, objective approach. These questions can help you make better decisions before purchasing your next piece of equipment or technology.
To learn how to run a more profitable, efficient, and satisfying practice, visit the Levin Group Resource Center at www.levingroup.com/ortho. You can also connect with Levin Group on Facebook and Twitter (Levin_Group) to learn strategies and share ideas.