The San Francisco-based company blends in-office care with technology that allows orthodontists to track patient progress remotely
By A.J. Zak
A young San Francisco-based company is carving out a niche in orthodontics, with a business model that blends in-person doctors' visits and remote check-ins that allow orthodontists to track progress for clear aligner treatments in between fewer face-to-face appointments with patients.
Uniform Teeth launched in 2018, and exists in a space between traditional in-office orthodontic treatment by an orthodontic specialist and the growing trend of direct-to-consumer aligners that patients can get through the mail. The company even pushes back directly against the latter: "We are moving bones in your jaw. Don't settle for remote doctors or mail-in molds," its website reads.
"We really like to think of ourselves as a totally new category of orthodontic care," said Uniform Teeth CEO Meghan Jewitt. "We've taken this traditional model, and we are using so much technology to elevate it and to enable it."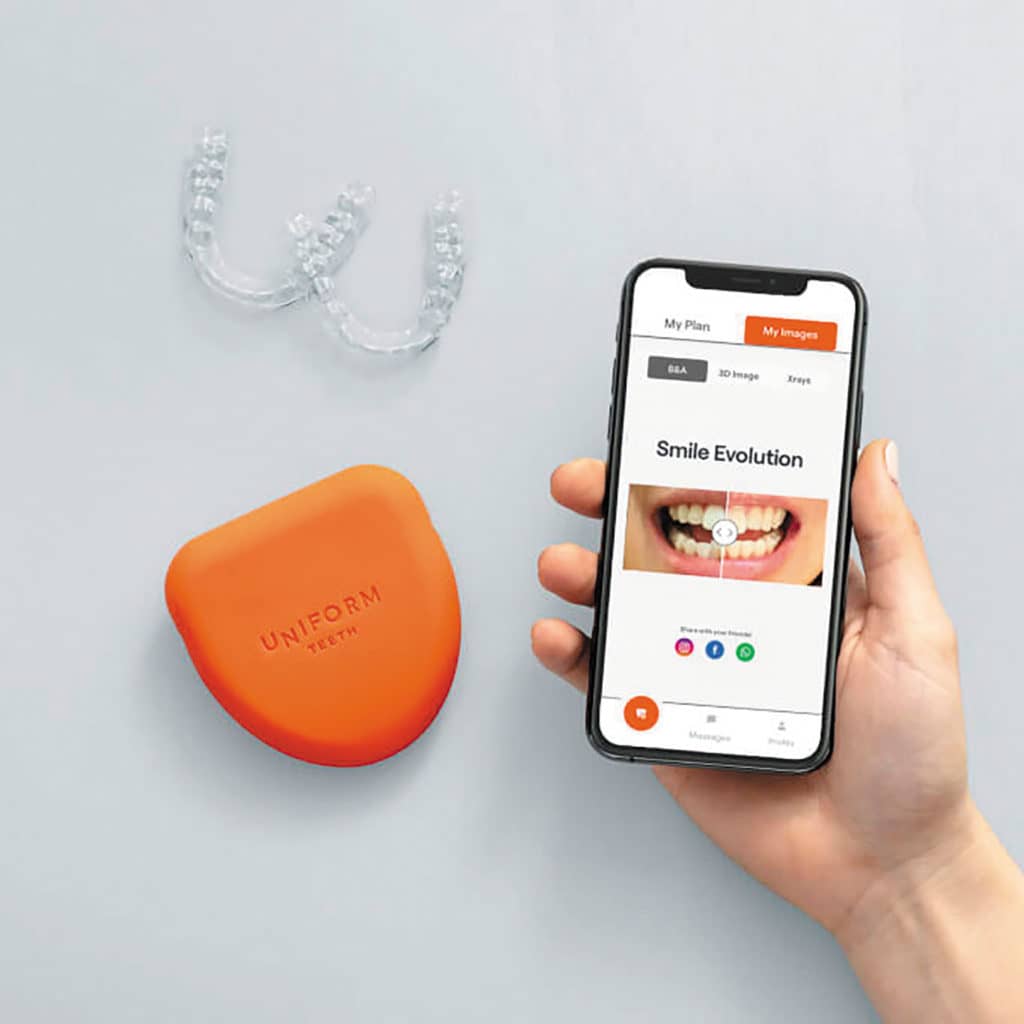 Here's how it works: A patient first goes to one of Uniform Teeth's locations for a consult with an orthodontist. Uniform Teeth then takes 3D x-rays of the patient's teeth and jaw to create a precise treatment plan, and also 3D prints the aligners. Between in-person visits with the doctor, patients use a mobile app—which is integrated with Uniform Teeth's custom medical record system—to keep the orthodontist keyed in on their progress.
That use of technology to track progress means patients need to have fewer in-person appointments, and doctors are able to treat more patients overall as a result.
"Our orthodontists typically see four to five times the number of patients than your average orthodontist would … but it feels like less, and that's the critical thing," Jewitt said. "The technology enables a much higher level of efficiency."
Uniform Teeth's practice model appealed to Ethan Yoo, DDS, MS, who joined the practice in April 2019 after working at a private practice in Colorado. When he talked to the company's founder, Kjeld Aamodt, DDS, MS, Yoo was intrigued by how the business model differed from the more traditional private practice approach of seeing a patient every 4, 6, or 8 weeks for brief, 5- to 10-minute checkups. Uniform Teeth typically has patients come for in-office visits once or twice during the length of their treatment, according to the company's website.
"I tell a lot of orthodontists … this is completely different than what you are used to in residency or with the traditional Invisalign model," Yoo said. "And it's an exciting process because you get to actually dive into all the tiny details that go into making a clear aligner treatment. As a professional experience, you just grow from that, tremendously."
There's a learning curve that comes along with using the mobile app or other technological tools the business has, Jewitt said. But using those kinds of tools also allows for more innovative treatment plans, such as the use of clear aligners for more complex cases, she said. And not being overloaded with in-person appointments allows Uniform Teeth doctors to have a better quality of life, she added, while providing quality care for the appointments they do have.
"We're seeing all of this innovation in the space," said Jewitt, pointing to examples like mobile apps and 3D printed aligners. "And what our model does is bring it together, and brings together a lot of these innovations in a way that's completely integrated."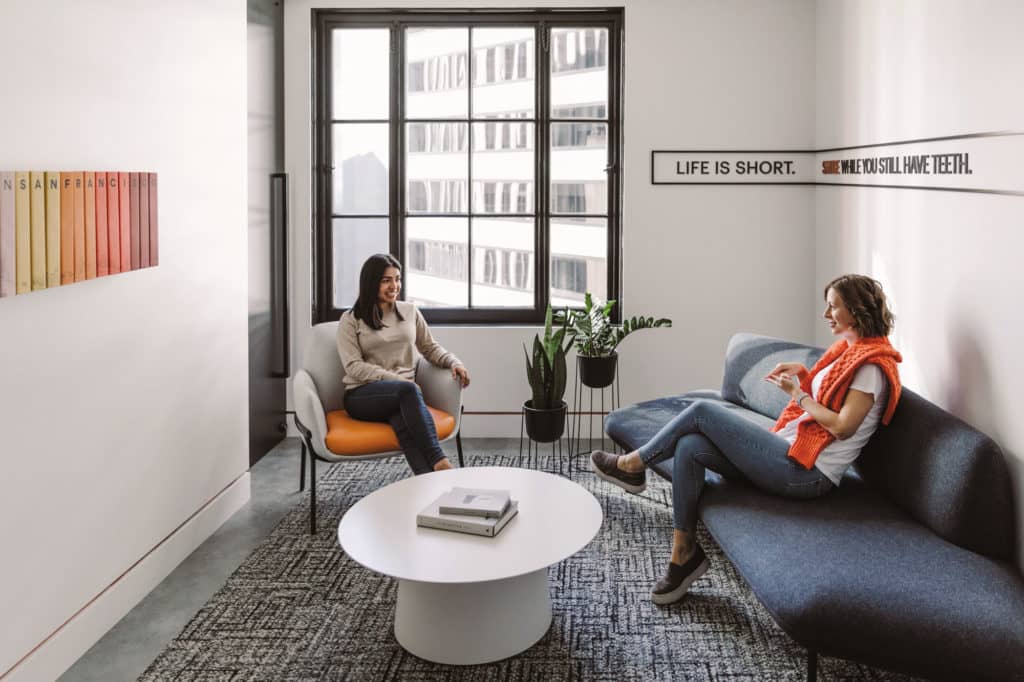 From Yoo's perspective, another benefit of the company's practice model is that it focuses on a new way to preserve the quality of care for patients in a world where their options for clear aligner treatment continue to grow. There's demand for clear aligners, he said, especially from people who grew up unable to afford treatments at a younger age.
"We have to do something," he said, citing direct-to-consumer aligner companies that are "making orthodontics more of a commodity than health care."
Jewitt sees opportunity in that high-demand market to provide speed and efficiency for patients while also preserving the important relationship patients have with doctors. Uniform Teeth's unique model also means the price point for patients lands somewhere in between the cost of a traditional provider and the cost of direct-to-consumer aligners. Uniform's website calls its pricing "fair" in comparison to the competitors: not the cheapest, and also not the most expensive.
That price point combined with Uniform Teeth's clinical component was another thing that attracted Yoo to the company. As orthodontists have come to rely more and more on products from the major orthodontic companies, they also pay a "heavy premium" to do so, said Yoo.
"Don't get me wrong, there are fantastic products. But I think the drawback of that is that there are a lot of bills," he said.
Uniform Teeth is set to grow, and is actively recruiting doctors as it plans for an expansion. The company, which launched with two San Francisco offices, added two Chicago locations in January. An additional two locations are expected in the first quarter of 2020. Uniform Teeth hopes to have a total of 10 locations by the end of 2020, Jewitt said, though she wouldn't say where those will be. OP
A.J. Zak is a freelance writer for Orthodontic Products.